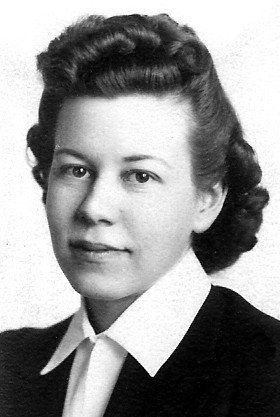 Harriett Tallman
July 8, 1917 - October 18, 2010
Harriett Tallman, 93, died Monday, Oct. 18, 2010, at her Albany, Ore., home. She was born Harriett Mildred Hall on July 8, 1917, in Newton, Kansas. She graduated from Newton High School and attended nurses training in southern California.
She married James W. Miller in California and lived there for several years. They worked in Honduras for a time and settled in Bend, Ore., where she worked in the public schools. In later years she lived in Rogue River.
In 1985 she married Robert O. Tallman, longtime Hood River orchardist and inventor of the Tallman ladder. She joined him on his farm in the Hood River Valley and enjoyed the fruit harvesting activities, including driving a three-wheeler or tractor through the fruit orchards. The two retired later to Rogue River.
She is survived by her son, Steve Miller, of Albany; stepson Robert W. Tallman, of Hood River; five grandchildren, and four great-grandchildren.
She was preceded in death by her sisters Lois, Margaret and Carolyn, and by her husband, Robert O. Tallman.
A memorial service will be held at 2 p.m. Saturday, Oct. 30, at Calvin Presbyterian Church, Corvallis. Arrangements are under the direction of Fisher Funeral Home in Albany.
Memorial contributions may be made to Evans Valley Bible Church or Coral Ridge Ministries.