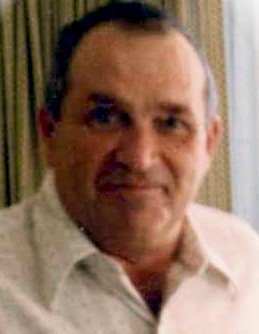 Denzil Dwight Miller
February 8, 1920 - August 19, 2010
Denzil Dwight Miller passed away on Thursday, Aug. 19, 2010, at age 90, surrounded by family at his home in Cascade Locks, Ore. The cause of his death was cancer.
Denzil was born Feb. 8, 1920, in Grant City, Worth County, Mo. His parents, Edgar Clark and Annie Laurie Baker Miller, raised a family of five boys and one girl on their farmland. Denzil was the second son born to the family. Brothers Drexel, Wendell, Edgar and Gilbert, and sister Wanda preceded Denzil in death.
The family migrated west from Missouri to Portland, Ore., where Denzil worked in building and construction, in lumber yards, on forest service projects and in factories. On Sept. 19, 1940, Denzil enlisted in the U.S. Army and served 52 months in the Asiatic Pacific Theater with the 59th Coast Artillery. He was a prisoner of war of the Japanese for 39 months, and received the Purple Heart Medal among other honors.
After his discharge from the Army March 9, 1946, Denzil resumed work in building and construction in the Salem and Portland areas. While visiting friends in Portland, his attention was taken by a neighbor's great laugh and sweet smile.
Six months later, on Sept. 28, 1950, Denzil married Annette May Hafertepe in Vancouver, Wash. Part of the honeymoon was putting finishing touches onto the house Denzil built for them in north Portland.
Denzil's love of the outdoors led him into service with the Oregon State Fish Commission, later known as Fish and Wildlife. He worked at the Trask Hatchery outside Tillamook, followed by the Sandy Fish Hatchery, Siletz Hatchery, Cascade Hatchery at Eagle Creek, and Oxbow Hatchery outside Cascade Locks, where he retired in 1981.
Denzil was known for his gardens and flower beds, giving away generous amounts of vegetables to neighbors and friends, and making the best dill pickles. He belonged to the Pioneer Potlatch Senior Mealsite in Cascade Locks for many years.
He enjoyed bird watching, woodworking projects and jigsaw puzzles during the winter before he could get his hands back into the dirt again each spring.
He is survived by his son, Patrick James Miller, in Salem; and daughters Catherine Ann Wick, in Pendleton, and Marie Theresa Miller, in Cascade Locks, with a loving black Labrador, Mackenzie. He is also survived by four grandchildren: Michelle Miller, in Driggs, Idaho, Ann Allison, in Coeur d'Alene, Idaho, Brian Wick, in Pendleton, Ore., and Richard Wick, in Omaha, Neb.
Denzil was preceded in death by his wife, Ann, who passed away Feb. 3, 1998. He was the last of the "Miller Boys," with brothers Drexel, Wendell, Edgar and Gilbert preceding him in death.
Graveside services with military honors were held Wednesday, Aug. 25, at the Cascade Locks Cemetery.
Arrangements were under the direction of Anderson's Tribute Center (Funerals, Receptions, Cremations), 1401 Belmont Ave., Hood River, OR 97031; 541-386-1000; www.andersonstributecenter.com.