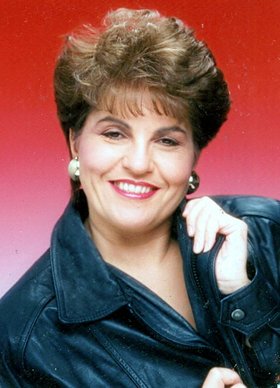 Patricia "Patty" Kay Munkres
December 1, 1941 - April 9, 2011
Patricia Kay (O'Neil) Munkres died April 9, 2011, at the Hopewell House Hospice Home in Portland, Ore., after a long and courageous battle with bone marrow cancer (multiple myeloma).
Patricia "Patty" was born Dec. 1, 1941, in Baker, Ore., to Vernon H. and Auburene (Welter) O'Neil. She graduated from Baker High School in 1960. On Dec. 31, 1960, she married Kurt Osborne.
They lived in Germany for a year while Kurt served in the U.S. Armed Services, and several places in Oregon before settling in Hood River, Ore. Two children were born of this marriage; Kirsten in 1965 and Joel in 1968.
On April 24, 1991, Patty married her childhood friend, Larry Munkres, on the big island of Hawaii. They made their home in Aloha, Ore., and pursued their love of travel. They returned many times to Hawaii, and many other parts of the United States and Canada. They loved to take cruises going to Alaska, Mexico, the Caribbean, Panama Canal and a land and cruise tour of New Zealand and Australia.
Patty was a very talented seamstress and won blue ribbons on both the local and state levels during high school in 4-H and the Make it With Wool contest. In later years she belonged to local sewing clubs, and also a gardening club and book club in Aloha.
Patty also had a lovely voice and sang in high school choir, as well as a high school girls group. She sang, as her talent, when she entered the Miss Baker contest in 1960. While in Hood River, she appeared in the yearly Lions Follies, singing, dancing and acting in the skits for a number of years. After moving to Aloha, she enjoyed several seasons of singing with the Singing Christmas Tree in Portland, Ore., until her health began to fail.
Patty attended the Lutheran church with her family, as a child, and was confirmed into membership when she was a teenager. She was active in the youth group and continued throughout her life in the Christian faith.
She was employed in her early career days with the U.S. Forest Service and ended her career, prior to her illness, working for several different credit unions.
Patty never complained the past 10 years while she battled her illness with chemo, and various medicines which left her with bone pain and weakness. She continued to travel with Larry, have fun times with her many friends and family and enjoyed great times with her children, stepchildren and grandchildren. She would always state how grateful she was to have such a wonderful, loving husband; especially through the hard times.
Patty was preceded in death by her parents; her "Granny," Addie Welter, who lived with the family when she was a child; all of her aunts and uncles; and her two sets of in-laws, Sue and Andy Anderson and Raleigh and Doris Munkres.
She is survived by her husband, Larry; daughter Kirsten and her husband, Luis Castra, grandsons Morgan and Evan Williams and granddaughter Madison Shoaf, all of Beaverton; Ore.; son Joel Osborne and his wife, Jane, and grandson Aaron Osborne, all of Hood River, Ore.; stepdaughter Kendra and her husband, Bill Boos, and grandkids Brady and Shae Boos of Bend, Ore.; stepson Brent Munkres and his wife, Jeannine, of Sisters, Ore.; sister Sherrill and her husband, Tom Bunch, of Enterprise, Ore.; brother V. Greg O'Neil, of Monroe, Wis.; two nieces, three nephews and their families.
A memorial service will be held for burial and celebration of Patty's life on July 9 in Richland, Ore., at the Eagle Valley Cemetery. More details and the time will be announced at a later date.
Donations in Patty's memory may be made to the Hopewell House, 6171 Capital Hwy., Portland, OR 97239.