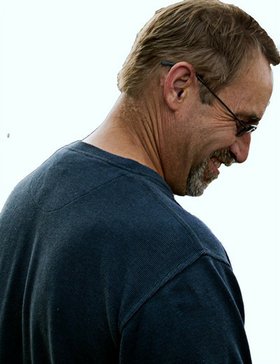 Tucker Ward White
March 28, 1962 - April 29, 2011
Tucker Ward White passed away April 29, 2011, near Roseburg, Ore. He was born March 28, 1962, in Washington to James Charles White and C. Joyce Clark. He attended school in Ellensburg and Hood River, Ore.
Tucker married his soul-mate, Caroline Busch, in 1987. He will be remembered always for his creativity, his artistry, his love of growing things and his love of cooking. Tucker was happiest when he was home with his family and friends, playing guitar with Chris under the trees.
He is survived by his wife and best friend, Caroline; his son, Christian James White, and a large group of family and friends who loved him.
A memorial service will be held at Hal Holmes Center in Ellensburg, Wash., on Sept. 7, 2011, at 2 p.m.
Tucker will live forever in our hearts. Rest well, brother.