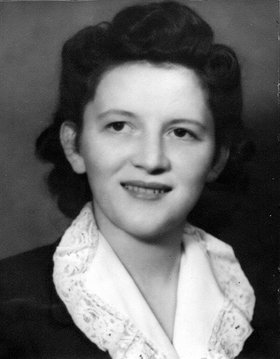 Dorothy Lucile Kanable
September 15, 1922 - August 3, 2011
Dorothy Lucile (Buck) Kanable, 88, passed peacefully Aug. 3, 2011, at her home in Boring, Ore., in the presence of her family.
Dorothy is the descendent of an early pioneer family that traveled west by covered wagon in 1851, known as "The Denny Party." This Denny family has been credited for the founding of Seattle, Wash.
Dorothy was born Sept. 15, 1922, in Calumet, Okla., to Harold and Dorothy (Denny) Buck. Her family moved in 1929 to Seattle and later to The Dalles, Ore. They then moved to Hood River, where she graduated from Hood River High School.
Dorothy wed Harold (Stubby) Kanable on July 4, 1942. They lived most of their married life in Hood River and later moved to Boring in 1998.
They enjoyed 20 winters in sunny Arizona, where they both shared their wood-crafting hobbies. Dorothy also enjoyed homemaking, crocheting and knitting, and used her abilities as a volunteer to many organizations. Her family treasures the many hand-crafted gifts that she has made over the years.
Dorothy was a loving daughter, sister, wife, mother, aunt, grandmother and great-grandmother. She was preceded in death by Harold, her husband and companion of 67 years, and her brother Richard.
She is survived by children Judy, Robert, Linda, William and Edward; 10 grandchildren; eight great-grandchildren; her brothers, Harold and George; and many nieces and nephews. She will be greatly missed by her family and many friends.
A memorial service will be held at 2 p.m. Friday, Aug. 12, at the Community Presbyterian Church of Sandy, 39290 Scenic St., Sandy.
Remembrances may be made to Community Presbyterian Church of Sandy, Happy Scrappers of Community Presbyterian Church or Mt. Hood Hospice, Sandy.
Arrangements are under the direction of Sandy Funeral Home, 39551 Pleasant St., Sandy, OR 97055; 503-668-6015; www.sandyfuneralhome.com.