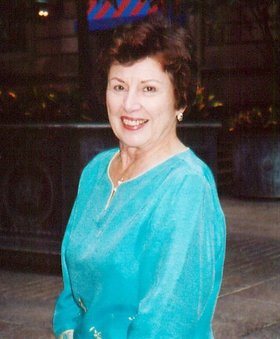 Jo Ann Kinnison
July 24, 1934 - August 8, 2011
Jo Ann Kinnison, 77, of Louisville, Ky., passed away on Aug. 8, 2011, after an extended illness. Jo Ann was born in Louisville on July 24, 1934, to George Edmon Cobb and Vuna Della Cobb and was one of four children. She attended Parkland Junior and Shawnee High Schools.
Her work with Aetna Life and Casualty spanned 40 years. Upon graduation from high school, she began her career in the Louisville office in accounting and was promoted to controller in 1964.
Her service to the company continued in the Dallas, Boston and the San Francisco Bay area as a regional manager of administrative in each of those locations. Her tenure with the company culminated in her move to the home office in Hartford, Conn., as a senior associate in the area of organization effectiveness. In retirement from Aetna she continued to find fulfillment in travel and volunteer work.
Jo Ann was a private pilot and a charter member of the Bluegrass Chapter of the Ninety-Nines, a professional organization for female pilots.
She was a member of Highland Baptist Church.
Jo Ann was preceded in death by her husband, John William Kinnison. She is survived by a daughter, Sharon Kinnison, of Louisville, Ky.; a sister, Jane Bryant, of Georgetown, Ky.; a brother, Ron Cobb, of Hood River, Ore.; a sister-in-law, Mary Helen Hatmacher, of Marysville, Ohio; brothers-in-law Ron Bryant, of Georgetown, Ky., C.C. Kinnison, of Louisville, Ky., and many beloved nieces, nephews and cousins.
A celebration of her life will be held at Highland Baptist Church, 1101 Cherokee Road, Louisville, Ky., on Friday, Aug. 12, at 11 a.m. with burial at Evergreen Cemetery following the funeral service. Visitation will be held at Highlands Funeral Home, 3331 Taylorsville Road, on Thursday, Aug. 11, from 3-8 p.m.
In lieu of flowers, the family asks that donations be made to the Alzheimer's Foundation of Louisville, Ky., the Kentucky Humane Society, and Hosparus.