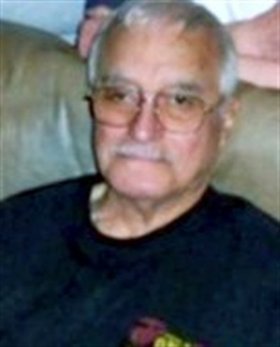 Joseph "Joe" Vital
unknown - August 13, 2011
Longtime Hood River resident Joseph "Joe" Vital, 76, passed away at his Lyle, Wash., home on Saturday, Aug. 13, 2011.
Born in Lake Charles, La., to Lillian Kerlegan and Brinley Vital, he moved as a child to the San Francisco Bay Area.
At the age of 17, Joe enlisted in the U.S. Marine Corps. He served his country during the Korean War where he was wounded. Shortly after his return home, he met and married his wife, Joy. They lived in the San Francisco Bay Area until their move to Hood River in 1970.
Joe worked at Duckwall-Pooley for a few seasons prior to finding his passion in lumber retail sales. He worked for Krieg Millworks, Hood River, until his retirement in 1999. Later, you could find Joe at Tum-A-Lum Lumber, The Dalles, where he re-retired to his home in Lyle. Joe loved to hunt and the enjoyed the quiet peaceful grace of the Columbia Gorge.
Involved in the early days of the Hood River Boxing Club, he found ways to feed his need for his love of people. In addition to being a long-term member of the Hood River Elks, Joe was a lifetime member of Post No. 0022 of the American Legion and Post No. 1479 of the Veterans of Foreign Wars.
Joe is survived by his wife, Joy; daughters Barbara and Becki; 17 grandchildren and 12 great-grandchildren. He was preceded in death by his parents, two sisters, a brother, and his daughter Roxann.
A private family service will be held. Memorials in Joe's name may be made to Disabled American Veterans, Veterans of Foreign War or the American Legion.
Joe would often say: "A Marine never dies; he just goes to hell to re-group."
Semper Fi, Papa. Semper Fi.
Arrangements are under the direction of Anderson's Tribute Center (Funerals, Receptions, Cremations), 1401 Belmont Ave., Hood River, OR 97031; 541-386-1000. Please visit www.andersonstributecenter.com to leave a note of condolence for family.