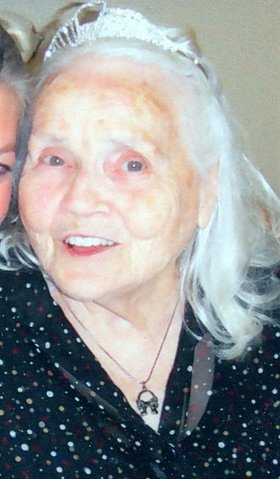 Darlene Pearl Grey
September 22, 1920 - August 24, 2011
Darlene Pearl Overton Grey, 90, died Aug. 24, 2011, at Ashley Manor in Hood River, Ore. She was born Sept. 22, 1920, in Kalispell, Mont.
Darlene was a longtime resident of Hood River, and worked as a caregiver. She loved to bake and loved to go to church.
She is survived by a brother, Vearl Overton, of Portland, Ore., and a sister, Carrol Massey, of Montana.
A memorial service will be held Sunday, Aug. 28, at 2 p.m. at the home of Aaron Curtis, 3168 Odell Highway.