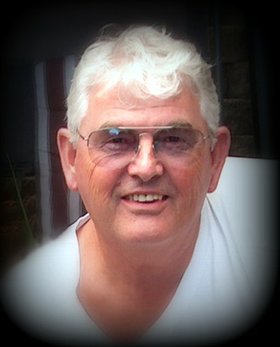 Gary Leyon Reynolds Sr.
August 31, 1942 - December 19, 2011
Gary Leyon Reynolds Sr. passed away Dec. 19, 2011, peacefully at home in Portland, Ore., surrounded by the love of his family. Gary was born Aug. 31, 1942, in Casa Grande, Ariz., to John and Ruby Reynolds. He grew up tough, enlisting and proudly serving in the U.S. Marine Corps as a young man just out of school. He spent most of his adult life in the Pacific Northwest both in Hood River and Portland.
Gary worked locally for Hanel Lumber Company and Champion Building Products in the Dee area for many years until the mill closed. When he was 45 he went back to school, earning his associate degree and eventually becoming a certified occupational therapist assistant (COTA) in the Portland and Vancouver area. He retired in 2003 from the Oak Lodge Sanitary District.
He loved the outdoors and spent most of his free time camping and fishing with friends and family. He loved to wheel and deal, often attending flea markets and gun shows and gathered his finds and antique treasures holding famous annual Fourth of July yard sales for many years.
Gary was a talented artist, woodworker and carpenter, creating many now-cherished items and family heirlooms. He was quite the handyman and had a lifelong love as a hobby gunsmith and trader.
He loved reading western and spy novels and listening to music, and had a deep love of the Lord. His goofy sense of humor put many smiles on the faces of all who knew him and his ornery nature was legendary.
He is survived by his wife, Karen; his children: Pamela Chapman (Kevin), Gary Leyon Reynolds Jr. (Patty), Shawn McCarthy, Ellen McCarthy and David McCarthy; grandchildren Brittany Flores, Joshua Chapman, Brandi Bond, Phillip Bond, Elijah Berry and Noah McCarthy; great-grandchildren Allysandra Flores, Anthony Flores, Lilli Orcino, CeJay Bond, Everly Bond, Kyle Bond and Torri Bond; sisters Freda Beck, Norene Dearmore, June Peterson and Janette Veach; brothers Alan Hughes and David Reynolds; and scores of adored cousins, nieces and nephews.
Gary's memorial service will be held Thursday, Dec. 29, at 1 p.m. at the Gresham Memorial Chapel, located at 257 S.E. Roberts Ave., Gresham (www.greshamfuneral.com). A banquet reception will immediately follow the service.
His wishes are being fulfilled by the scattering of his ashes from the Barview Jetty in Garibaldi, Ore., surrounded by the love of his wife and children.
In lieu of flowers please make a donation in Gary's name to the Portland Rescue Mission.