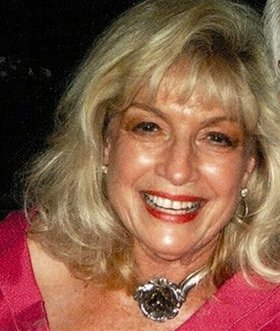 Deanna Marie Smith
April 22, 1941 - December 27, 2011
Deanna Marie Smith, 70, former Oregon Republican Party chairwoman, died shortly after midnight Tuesday, Dec. 27, 2011, at Salem Hospital after a massive stroke. She was born April 22, 1941, to James Helm Walters and Gertrude Clara Mosebach at St. Joseph's Infirmary in Houston, Texas.
She had owned and operated businesses, and been actively involved in community and political affairs. She was the wife of former congressman (1981-1991) Denny Smith, who also owns Eagle Community Newspapers, which includes the Hood River News and The Dalles Chronicle.
She and her husband had a combined family of six children and eight grandchildren. She and Denny were set up on a blind date by mutual friends.
"She and I became very fast friends very quickly," Denny said. On Nov. 19, 1989, after they'd known each other a little over a year, the two were married.
"I had 23 years and three months of a great life with her," Denny said. "She was very supportive and very helpful."
Deanna Smith had far-flung business interests over the course of her life and many friends and associates around the country, her husband said. She served as chairman of the Oregon Republican Party from 1997-99, and was state chairman for Bob Dole's presidential campaign, as well as a congressional campaign organizer. She was also closely involved in her husband's unsuccessful run for Oregon governor.
She was owner of Directions Northwest, a promotional consultation firm with nationwide experience in public relations, promotions, marketing, conventions and fashion show coordination. She also owned Classic Catering and worked as a contract consultant. She was also executive director of the Miss Marion-Polk Scholarship Program, a Miss America preliminary and worked as a cheerleader adviser for the University of Oregon.
Her community involvement involved service with Family Building Blocks, the Historic Elsinore Theatre, the Salem Assistance League and the Salem Hospital Auxiliary, among others.
"She ran the race full-tilt until it took her," her husband said.
She is survived by her husband; her children, Mark Koenig, of Eugene, Ore., and Tonja Koenig Bridges, Rockwall, Texas; and her grandchildren, Sam and Lily Koenig, of Eugene, and Bailie Bridges, of Rockwall.
Private family services were held Thursday, Dec. 29. Public services have not yet been scheduled.