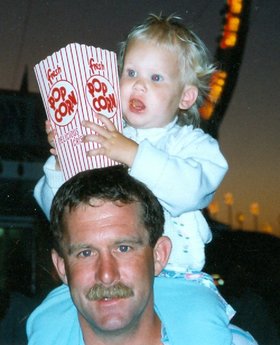 David Theodore Dethman
February 28, 1956 - unknown
David Theodore Dethman was born Feb. 28, 1956, in Hood River, Ore., to Fred and Joanne Dethman. He graduated from Hood River Valley High School in 1974. He worked with the U.S. Forest Service Helitack fire fighting crew and later for Kreig Millwork and Columbia River Log Scaling Bureau.
David was an outdoor enthusiast, fond of hiking, fishing and kayaking. He was known as a good cook and jack-of-all-trades as a mechanic and carpenter.
David is survived by his daughter, Sarah Dethman, of Parkdale, Ore.; father, Fred Dethman, of Hood River, Ore.; brother, Doug Dethman and his wife, Karen; sister, Dana Dethman of Hood River; nephews Ryan and Mitch; great-nephew, Luke; and a host of friends that he has collected over the years.
He was preceded in death by his mother, Joanne, in 1999.
David had been missing since October was found in the woods near his house in Parkdale on Jan. 20, 2011.
A gathering to honor Dave's life and mourn his untimely death will be 4:30 p.m. Saturday, Feb. 5, at Anderson's Tribute Center. Celebrant Speaker and family friend Bob Huskey will officiate.
Memorials are encouraged to the Hood River Drug Court Program in care of the District Attorney's Office, 309 State St., Hood River, OR 97031.
Please visit www.andersonstributecenter.com to leave a note of condolence for family.