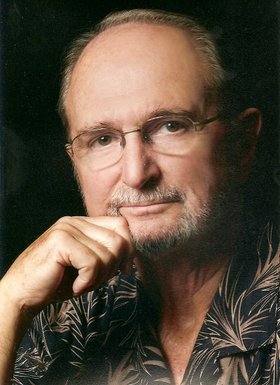 Donald Forrest Dunn
July 26, 1930 - February 17, 2011
Donald Forrest Dunn was born in Portland, Ore., on July 26, 1930, to Cecil and Gladys (Perry) Dunn. He moved with his family to Dallas, Ore., where he graduated from high school as valedictorian.
He attended the University of Oregon, where he was a member of the SAE fraternity and earned a Juris Doctorate degree from the University of Oregon Law School. Upon moving to The Dalles, Ore., he joined the law firm Phipps & Phipps (now Dunn, Toole, Carter & Coats), served as a partner, and retired after a 54-year career filled with many accomplishments and honors.
Don met Joan Renner during his college years and they were married in 1954. Don and Joan had three sons, Pat, Steve, and Brian.
In 1977, he married Dee Weiss. Don and Dee enjoyed hiking, traveling and rafting together. Dee passed away in 2003.
Don was dedicated to his community. He served as president of the chamber of commerce, was a founding member of the Windbaggers, and was also active in Toastmasters, the Lions Club and the Elks Club. He was a 55-year member of The Dalles Country Club, a member of the Fowl Fellows hunting club and served as an elder at Gateway Presbyterian Church.
Don was also appointed to the Columbia River Gorge Commission and upon his retirement was recognized "for his common sense, humor, leadership and humanity." This is how many will remember Don.
He loved the outdoors and was an avid tennis player, hunter, fisherman and golfer. He shared these activities with his family and friends throughout his lifetime.
Don passed away on Thursday, Feb. 17, 2011, in The Dalles, Ore., after a courageous battle with pulmonary fibrosis. He was preceded in death by his older brother, Robert Dunn, of Spanaway, Wash., and his wife, Dee (Weiss) Dunn, of The Dalles, Ore.
He is survived by his three sons: Pat Dunn and his wife Mary, and granddaughters Kellie, Amy and Carrie of Portland, Ore.; Steve Dunn and his wife, Amy, and grandson Connor, of Hood River, Ore.; and Brian Dunn and his wife, Janet, and grandchildren Noelle, Ryan, Christie and Carolyn, of Huntsville, Ohio; and his cherished friend of many years, Hazel Potter, of Wasco, Ore.
A memorial service will be held on Saturday, March 5, at noon at Gateway Presbyterian Church in The Dalles, with Pastor Jim Hazlett officiating. The family will hold a private inurnment.
Spencer, Libby and Powell Funeral Home are in charge of arrangements.