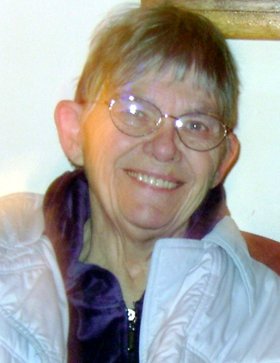 Patricia "Jann" J. Lingren
March 18, 1938 - December 24, 2010
Patricia J. (Jann) Lingren, born March 18, 1938, in Hood River, Ore., passed Dec. 24, 2010, in Portland, Ore.
Jann spent Christmas Eve with her family at her daughter's home in Portland. Late that night, as Marni read to her, she let go, and her valiant struggle ended.
Jann was a member of the second generation of four generations born in Hood River. She graduated from Hood River High School in 1956 and attended college in South Dakota and at Lewis and Clark in Portland. Although she moved her family to Portland in 1974, Hood River was always home.
Jann was the only child of Melvin (Mel) R. Lingren and Genevieve (Gen) R. (Crump) Lingren. Mel and Gen built the Hood River airport in the 1940s and owned and operated Aero Spray with the help of Jules Stanton until selling the business in the 1970s. Jules married Gen's little sister, Zelda (Crump) Stanton, who still resides in Hood River.
When her health allowed, Jann lived her life "out loud." She was diagnosed with multiple sclerosis in 1965 and fought the disease for the majority of her life. She was an amazingly strong woman who taught her daughters to be strong as well.
Jann refused to give in; nothing and no one could stop her from doing what she wanted and needed to do once her mind was set. She didn't have enough strength left to fight cancer.
Jann Lingren is survived by four daughters: Kimberly (Kim) J. Lingren-Prosser, Melanie (Marni) J. Zea, Jennifer (Jenny) L. Eddy and Rebecca (Becky) I. Talbot; nine grandchildren: Tammar, Brandon, Alicia, Travis, Steven, Ryan, Jordan, Lily and Christopher. Jann was blessed with four great- grandchildren as well: Nevaeh, William, Ian and Ozma.
She is also survived by her Aunt Zelda, cousins Bruce, Nanette, Patty, Karen, Joanie, Mimi, Susan and more. There are many family members and friends: Lingrens, Hangos, Hukaris and a number of "Finns" that will remember Jann with affection and hopefully laughter.
A memorial to celebrate Jann's life is planned on her birthday, March 18. Friends and family will be contacted with details. Inquiries can be sent to melzea@ya-hoo.com.
To our Mom: We thank you for the strength of a mountain, the wisdom you shared at Lost Lake, teaching us that love is unconditional, and providing us with the skills to be loving, forgiving and really good moms.