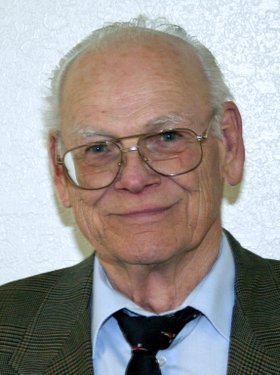 Marvin Miles Baska
December 3, 1928 - December 23, 2010
Marvin Miles Baska, born Dec. 3, 1928, in Pacific City, Ore., to Harry Cedar and Veronica Louise Pestka-Cedar, died Dec. 23, 2010, in Portland, Ore. He was raised by his mother and stepfather, Arthur A. Baska.
After graduating from high school in Athol, Idaho, Marvin served in Korea (186th field Artillery C Battery). After coming home, he worked for Tektronix in Beaverton for more than 30 years.
He married Myrna Jane Banks-Bowen and had three children. He then married Dorothy Irene Mahnkee, who had two children. They were married 43 years.
Marvin was known for his kind heart, integrity, wit and willingness to come to the aid of who ever needed him. Dad was a hunter and fisherman, who believed wholeheartedly in our Second Amendment Rights. He was a devoted father, traveling 600 miles a month to see "his kids." He enjoyed traveling around the U.S., especially Hawaii.
He is survived by his daughter Linda Xue, of King City; son Steve Baska, of The Dalles; daughter Gwen Zwanziger, of Hood River, daughter Carrie Hahn, of Hillsboro; also his granddaughters Jennifer Murray, of Hood River, Sarah Raber, of San Antonio, and Shannon Zwanziger, of Hood River.
He was preceded in death by his wife, Dorothy, and stepson, Danny Muth.
Marvin spent the last five years of his life with Dore Brehaut in Weston, Ore., whom he had kept in his heart since before going to Korea.
He has been interred at Portland Memorial Mausoleum in Portland. A memorial service will be held at 11 a.m. Jan. 15 at Truth Tabernacle, 1313 Tucker Road, Hood River, Ore.