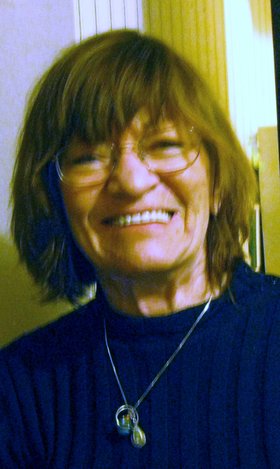 Ruth Anne Ellsworth
unknown - unknown
Ruth Anne (Robinson) Ellsworth, 70, was born and died in Portland, Ore. Ruth spent Christmas 2010 with her sons in Portland and died suddenly after a short illness. She was an artist and lived alone.
She moved to Hood River in 1970 and spent a good part of 30 years living in town.
Ruth was preceded in death by her parents, John and Edna Robinson, and sister, Gretta Douglas.
She is survived by her sister, Barbara Heredia; sons Ryan, Shawn and Todd Ellsworth; niece LaRee Castro; nephew Alby Heredia; seven grandchildren and one great-grandchild.
Ruth supported Oregon Public Broadcasting.