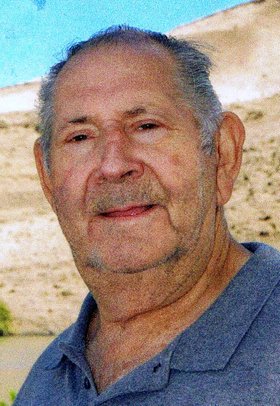 Cardell Dixon
March 21, 1934 - January 12, 2011
Cardell Dixon, 76, a resident of The Dalles, Ore., died on Wednesday, Jan. 12, 2011. He was born in Ada, Okla., on March 21, 1934, the fourth child of six to John and Olive (Mulinex) Dixon. He grew up in Oklahoma and California, where he attended school.
Cardell married Clementina Agnes Janicki in Vancouver, Wash., on June 19, 1964. He resided in The Dalles for 12 years. He worked at a laborer in a nursery and enjoyed poker, NASCAR, fishing and most of all, spending time with his family. He was a member of BPOE #1507.
He is survived by his children, Suzanne Downey, David Dixon, Mary Levine, Joseph Krupke and Pat Krupke; his sister, Geneva Nolan; his brother, Jim Dixon; 13 grandchildren and 16 great-grandchildren.
He was preceded in death by his wife, parents, one brother and two sisters.
Private cremation held at Win-Quatt Crematory in The Dalles with Spencer, Libby and Powell Funeral Home in care of arrangements.
A memorial service will be held on Sunday, Jan. 23, at 1 p.m. at the Elks Lodge in Hood River.