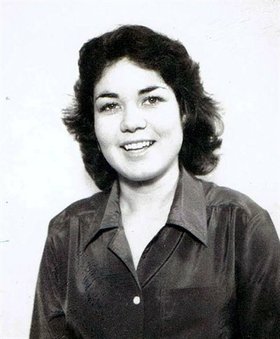 Deborah "Debbie" L. Jayroe-Jones
March 4, 1957 - June 17, 2011
Deborah L. (Debbie) Jayroe-Jones, 54, a White Salmon, Wash., resident, died June 17, 2011, at a care facility in The Dalles, Ore.
She was born March 4, 1957, in Ottawa, Kansas, to Terry and Ruby (Dixon) Jayroe. She was raised and educated in Decatur, Ill., and received a Bachelor of Science degree from the University of Illinois.
She worked as an analytical chemist and, in 1986, received an Outstanding Chemist Award from Waste Management in Arlington, Ore. Prior to that she had two chemist publications.
On Feb. 28, 1987, she and Tony R. Jones were married in Wasco, Ore. She moved to White Salmon, Wash., in 1992 then resided in Hood River, Ore., from 2005 until 2009 and then moved to The Dalles, Ore., in 2010.
A very religious person, Debbie attended United Methodist Church and Grace Baptist Church, was a Sunday school teacher and a vacation Bible school leader and worked on the May Fest Parade with the Methodist Church and the Lazy F Church Camp.
Debbie received an award for her volunteer service, which included being a leader for both Boy Scouts and Girl Scouts in White Salmon, cooking for the White Salmon Rotary Club and volunteering at Whitson Grade School and White Salmon Little League.
She loved the Northwest, where she enjoyed hiking, cross-country skiing and swimming. She also enjoyed puzzles, games, gardening and doing things for her children.
She is survived by her husband, Tony R. Jones, of White Salmon, Wash.; her father, Terry Jayroe, of Decatur, Ill.; her stepmother, Darlene Jayroe, of Decatur, Ill.; her sisters, Karisse Stanger, of Black Canyon, Ariz., and Jamie Feder, of North Carolina; her son, Tyler Jones, of Goldendale, Wash.; and her daughter, Erin Jones, of Hood River, Ore.
Interment will be at Idlewilde Cemetery in Hood River.
Arrangements are under the direction of Spencer, Libby & Powell Funeral Home, 1100 Kelly Ave., The Dalles; 541-296-3234.