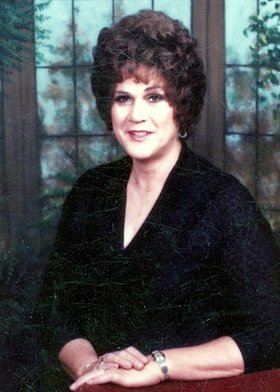 Barbara June Brasuell
June 24, 1936 - July 1, 2011
Barbara June Gilbert was born in Boise City, Okla., on June 24, 1936, to parents Miron E. Gilbert and Grace Bowles Gilbert. She was raised on a farm in Oklahoma and later moved to Kansas.
On Dec. 12, 1953, Barbara married Charles Dee Brasuell and the couple, along with their four children, moved between Kansas and Washington throughout the years.
Barbara had left school early to get married, but returned to high school and graduated in 1972. She later graduated from college with a degree in nursing and worked as a registered nurse and director of nursing in hospitals in Kansas, Texas and Hood River, retiring in 1998.
Barbara was a determined woman who could do anything she set her mind to. She was a competitive game player and loved to laugh. Her sense of humor and goofy personality always made her fun to be around.
She was an artist, accomplished in painting, sewing, playing the piano and was also a published poet. Barbara also enjoyed gambling and playing cards. Above all, she loved her children and grandchildren.
Barbara passed away in Hood River, Ore., on July 1, 2011, at the age of 75. She is survived by her daughter, Patty Pederson, of Lyle, Wash.; son Ivan Brauell, of The Dalles, Ore.; sisters Rene, Jane, Elsie, Ruby, Joy and Dorothy; 11 grandchildren and seven great-grandchildren.
She was preceded in death by sons Mike and Bob, granddaughter Amanda, sister Alma, and her parents.
A memorial service will be held at 10 a.m. on Friday, July 15, at Gardner Funeral Home in White Salmon. Please sign the online guestbook at www.columbiagorgefunerals.com.