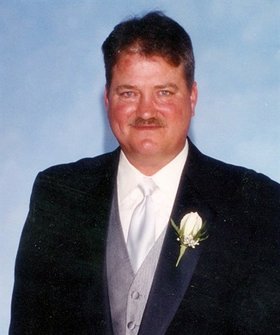 Thomas "Tom" R. Jorgenson
August 17, 1958 - July 8, 2011
Thomas (Tom) R. Jorgenson, 52, of Hood River, Ore., left this world far too early on July 8, 2011. He was greeted at Heaven's gates by his beloved son Joshua, Grandma Doots, cousin Diane Murphy and son-in-law Marvin, who all preceded him in death.
Tom was born Aug. 17, 1958, in Austin, Minn., where he was also raised. He graduated from Pacelli High School in 1977 and went on to graduate from Pipestone Vo-Tech with a degree in meat management. He worked as a meat cutter for the past 30 years.
Tom devoted 19 years to Rosauers grocery store in Hood River, and his most recent employer was Harvest Market in White Salmon, Wash.
In 1991 Tom moved to the Columbia Gorge where he met and married the love of his life, Penny Jorgenson. The couple built a home and raised their family in Hood River where they continued to reside until his death.
Tom, known to many as Tommy J or Jorgi, was well known and loved by all who knew him. He was thought of as a funny man, a friend to all he met, a hard worker with great integrity and loyalty, and most importantly, an amazing family man.
Tom enjoyed life and spent his spare time with his family - his grandchildren brought him great joy. He enjoyed traveling, playing golf and watching sports - particularly football and basketball; he also had a passion for horse and dog racing. His favorite football team was the Minnesota Vikings.
You could most often find Tom in his garage.
One of the many highlights of his life was being a Golden Glove boxer as a young man.
Survivors include his wife and best friend for 19 years, Penny Jorgenson, of Hood River; his daughter Tamara Lovewell and her husband, Lance, and their children: Stefan, Zachary, Cheyenne, Christian, Andrew, Isabella, Jonathan, Logan, Alexiana and Juliana, of Goldendale, Wash.; his daughter Jaime and her fiancé Matt and their children: Nicholas, Alyssa, Alexander and Sophia; his son Matthew Funston and his fiancée, Kim, and their son Jayce.
He is also survived by his parents, whom he greatly loved, Dick and Mary Jorgenson of Tucson, Ariz.; amazing brothers and sisters and their adored children: John and Laura Jorgenson and their sons Nicholas and Hunter, of Foothill Ranch, Calif., Robert and Lori Jorgenson and their sons Graham, Spencer and Collin, of Roseville, Minn., Mike Jorgenson and Trisha Huskey and children Zachary, Kayleigh and Shane, of Portland, Ore., and Beth Jorgenson and her children Andrew and Michelle, of Tucson, Ariz.
He also left behind many very-loved aunts, uncles, cousins and wonderful friends from all over. He will be sadly missed by two of his best friends: Butkus and Abigail, his much-loved boxers.
Funeral services will be held at Anderson's Tribute Center, 1401 Belmont Ave., Hood River, on Friday, July 15, at 1 p.m.
Remembrances can be made at any Wells Fargo Bank branch.
Arrangements are under the direction of Anderson's Tribute Center (Funerals, Receptions, Cremations), 1401 Belmont Ave., Hood River, OR 97031; 541-386-1000. Please visit www.andersonstributecenter.com to leave a note of condolence for family.