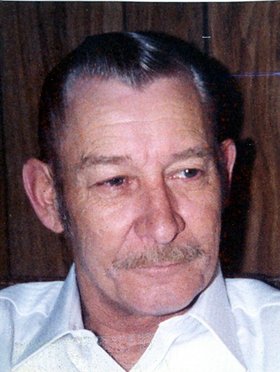 Gordon "Chip" Gorman
February 25, 1926 - July 22, 2011
Gordon "Chip" Gorman died at the Hood River Care Center July 22, 2011. He had been ill for some time and finally it was time to go.
He is survived by Esther, (married 1947), Cynthia (Jim) Pruiett, Brian (Debra) Gorman, Sandra Wright, Terry Anne (Ron) Smith, Ellen McCarty and Carol (John) Witt; 13 grandchildren: Melinda Pruiett, Jeff (Michele) Wright, Jenna (Paul) Sells, Camille (Eli) Jones, Rachel Smith, Chris Gorman, Zack (Raine) Smith, Breanne Gorman, Malerie (Casey) Ray, Aaron (Samantha) Witt, Nathan (Shantee) McCarty, Phil Witt and Taylor McCarty; and three great-grandchildren, Mckinzie and Cliton Smith and Olivia Sells.
His parents were Howard and Lillie Isaacson Gorman. They were traveling when he was born in Los Angeles on Feb. 25, 1926. They returned to Winnett, Mont., and lived on part of the land his grandparents had settled. During the Depression, living was hard, and at a young age, he herded sheep in the summertime.
In 1942, his mother and stepfather moved to Portland and at 16 he became a welder in the Portland shipyards, working for Liberty Ships. When he became 17 he enlisted in the Navy and volunteered for the Armed Guard, which meant being a gunner on merchant ships. He was in Alaska, New Guinea and Melbourne, Australia.
One of his ships was torpedoed and he spent eight hours in a life raft. After a short time he was given a medical discharge, very minor, and joined the Merchant Marines for the duration of the war.
In 1947 he met and married Esther Whitcomb and started a family in 1949. After many moves in Washington, Oregon, California, Idaho and Montana, the family settled in Hood River in 1966, where all six children graduated from high school.
His brother had started carving redwood signs in California and Gordon started carving in Washington at fairs (two years later Esther started carving signs too). They carved signs in Oregon, Washington and Montana, working at the horse shows, home shows and fairs from Calgary Stampede to national horse shows in Oklahoma City, Albuquerque, Louisville and Columbus, Ohio.
He was at the Care Center three times and has had pneumonia several times. He had lost a lot of weight and was recovering from shingles and three fractured ribs on top of having emphysema and had a catheter for several years. He had finally worn out. Esther held his hand and he kissed it that last morning… when he passed away.
Services will be held at 11 a.m., Saturday, July 30, at the Hood River Church of the Nazarene, 2168 Belmont Drive.
Arrangements are under the direction of Anderson's Tribute Center (Funerals, Receptions, Cremations), 1401 Belmont Ave., Hood River, OR 97031; 541-386-1000. Please visit www.andersonstributecenter.com to leave a note of condolence for family.