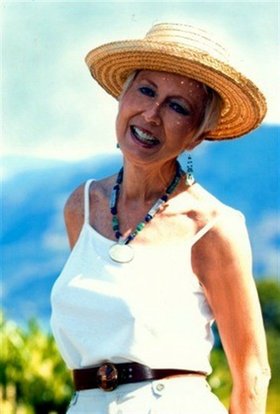 Iris "Angel Lady" Bodine
unknown - November 17, 2010
Come celebrate the life of Iris "Angel Lady" Bodine, Saturday, Aug. 13, from 4-7 p.m. at 351 N.W. Spring Street, White Salmon, Wash. Iris passed away Nov. 17, 2010, in Bellevue, Wash.
Iris was a former resident of White Salmon, Wash. She loved being with friends and family.
She volunteered on many White Salmon events and committees, like the Centennial Celebration, Gorge Heritage Museum Tour of Homes and the White Salmon Arts Council. She was also a member of Soroptimist.
Better known for her "Angel" jewelry, Iris loved the community of White Salmon and Hood River and was thrilled to be a part of it. What better way to celebrate her life than with a casual get-together to remember all the good times, especially here in the Columbia River Gorge.