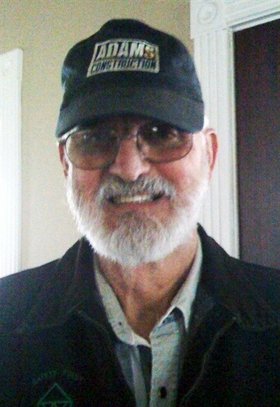 Harvey Earl Harris
December 6, 1937 - June 11, 2011
Harvey Earl Harris, 73, a resident of The Dalles, Ore., passed away at a local care facility on Saturday, June 11, 2011. He was born in Spokane, Wash., on Dec. 6, 1937, to Earl A. and Elizabeth (Lautenschleger) Harris.
Harvey was raised and educated in Spokane and Moses Lake, Wash., and graduated from Pasco High School in 1955. After high school he served in the Air Force then attended college in California. He worked as a programmer for Honeywell, and St. Vincent and Providence hospitals.
Harvey married June Rae Williams in Boise, Idaho, in December 1971. They moved to Hood River, Ore., in 1975. He worked as a system analyst for Diamond Fruit and owned and operated a cherry and peach orchard.
Harvey enjoyed hunting, fishing, skiing, traveling, Harley-Davidsons and horseback riding.
He is survived by his wife, June Harris, of The Dalles; his son, Jordan Harris, and daughter-in-law, Tammy, of Portland; daughters Shelley Harris, of Portland, Ardis Nelson, of Mill City, Michelle Adams and her husband, David, of The Dalles, and Jennifer Harris, of Packwood, Wash.; brothers Stanley, Wayne, Roger, Byron and Randall Harris; and eight grandchildren.
He was preceded death by his parents.
Private cremation held at Win-Quatt Crematory in The Dalles with Spenscer, Libby and Powell Funeral Home in care of arrangements.
A Celebration of Life and open house will be held July 9 at 1 p.m. at 1215 E. 18th St., The Dalles.
Memorial contributions may be made to Hospice of the Gorge.