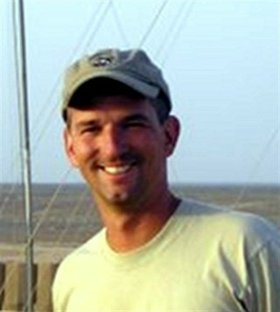 Martin Susser
February 20, 1971 - May 24, 2011
Martin Susser was born on a snowy Feb. 20, 1971, in Montreal, Canada, to Miroslav Susser and Katerina (Bartha) Susser, who had just emigrated from Czechoslovakia.
Martin fearlessly tried new experiences from the time he could walk, full of new ideas, fearlessly diving into new experiences. He spent his first six years in Canada and then the Sussers moved to Shelton, Wash., where his life-long love of the outdoors and hiking took root. He also played soccer and was a member of the swim team. He loved the water and he loved to compete.
After graduating from Shelton High School in 1989, Martin attended the University of Puget Sound where he got his Bachelor of Science degree in computer science. He married his high school sweetheart, Dagmar, in Vienna and together they raised two beautiful children.
Martin started his career working for BSQUARE, Siebel Systems, and then for Nobeltec.
In 2003 Martin moved his family to Bingen to work for Insitu. He started as a software engineer but soon moved to operations and started doing field service work. He also became involved in the local community and volunteered with the Cherry Lane fire department.
Martin's field service role took him to many places including several deployments with the ScanEagle to Iraq and Afghanistan as a civilian contractor with the Marines.
Martin was a kind, bright spirit with a helpful and kind character, who touched a lot of lives and inspired people he met to dream big and try new things. An avid hiker, Martin spent a lot of time exploring the area around Bingen and Hood River and was a popular hiking partner to his many friends.
Martin passed away in White Salmon, Wash., on May 24, 2011, at the age of 40. He is survived by his wife, Dagmar Susser; his children, Alexandra Susser and Michael Susser; his parents, who presently live in Ocean Shores, Wash.; and his sisters Kristina Miller of Issaquah, Wash., and Renata Andrews, of Ocean Shores, Wash.
A memorial service for Martin was held June 2 at Grace Baptist Church. Gardner Funeral Home handled cremation arrangements.