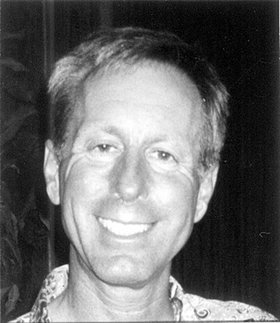 Ronald "Bud" Nathan Arthur
July 12, 1955 - March 24, 2011
Ronald "Bud" Nathan Arthur was born on July 12, 1955, in Hood River, Ore., to Nathan "Nate" and Bernice Arthur. He was their second child and only boy among four sisters. Bud passed away on March 24, 2011, at his home in Portland, Ore.
Bud grew up and attended schools in Hood River, taking pride in his academic achievements, easily bringing home straight As and becoming the envy of his sisters. He graduated from Hood River Valley High School in 1973 and went on to attend Mt. Hood Community College before going to work for A.D.P. in Portland, until his employment with Pacific Northwest Bell Company in 1980.
After his early retirement from the phone company, Bud had several real estate investments with his partner, Jim Panos. He also enjoyed the time he spent working for the Multnomah County Election Board.
Bud loved warm weather and sunshine and adored his little dog, Ruby. He loved to cook and entertain, listen to music, and keep up with his soap operas. He also loved camping and gardening.
Bud traveled extensively throughout the world, one of his favorite places being New York, where he fell in love with theater.
Bud had a knack for making people laugh with his quick wit and playfulness. He was thoughtful and generous to an extreme, remembering all family birthdays with a special card and spoiling his nieces and nephew with money slipped inside. Every Christmas Bud would deliver gifts and treat baskets to his family, an array of candies and cookies made in his kitchen and from the heart.
Bud is survived by his partner of 30 years, Jim Panos, and his dear friend Joni Cloud, both from Portland, Ore.; parents Nate and Bernice Arthur, of Hood River, Ore.; sister Peggy and her husband, Mike May, of Portland; sister Susie and her husband, Randy Bell, of Hood River; sister Karen and her husband, Dwight Timm, of Eagle Creek, Ore.; sister Lori and her husband, Gene Fortune, of Hood River; many nieces and nephews, extended family members and numerous friends.
Bud left a huge imprint on all our hearts and he will be sorely missed by all he leaves behind.
A Celebration of Life honoring Bud will be held April 16 from 1-5 p.m. at Lakeside Gardens, 162 Foster Road, Portland, Ore. In lieu of flowers the family suggests a donation to a favorite charity in Bud's name. For more information call 541-490-2575 or 541-490-6425.