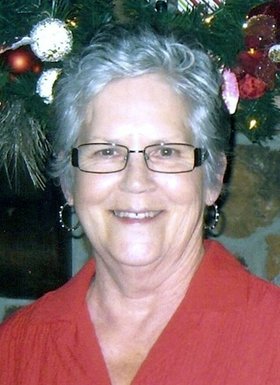 Barbara "Barb" Zeller
May 11, 1945 - May 12, 2011
Barbara "Barb" Zeller passed away at her home with her husband and sons beside her on May 12, 2011, the day following her 66th birthday.
She was born May 11, 1945, in Artesia, N.M., to Alford J. and Lucille Virgie (Hatridge) Loyd and in 1950 moved with her family to Bakersfield, Calif. She attended Arvin High School.
In 1982 Barb and her two sons, Martin and Mitchell Sanders, moved to Hood River, Ore., where she later met the love of her life, Rick Zeller. Barb and Rick married in November of 1993 and lived a very happy life being together.
Barb did everything in her life for her family. She never missed one of her boys' sporting events, and later went on to become the grandmother everyone dreams of. Barb followed her grandchildren all over the state to be there for them whether it was choir, track, wrestling, football or baseball. It didn't matter how difficult; she found a way to be there. Barb lived for a big Christmas! She put on a feast year after year for her family and friends. Barb could cook like no other and loved to do so. No one ever went hungry at Grandma's house, especially not on a holiday!
Barb was an avid golfer and was involved in several ladies golf associations; she also enjoyed bowling and was on a number of bowling leagues. She held awards for tournaments in each sport and enjoyed traveling with her friends to go play.
Barb is survived by and will be dearly missed by her husband, Rick Zeller, of Hood River, Ore.; sons Martin Sanders and his wife, Kathleen, of Lake Oswego, Ore., and Mitchell Sanders and his wife, Shelly, of Pendleton, Ore.; stepchildren Marchi Colwell and her husband, Norm, of Hood River, and Jeff Zeller and his wife, Desi, of Hood River; two brothers, Don Loyd, of Silver Lake, Ore., and Larry Loyd, of Bakersfield, Calif.; and grandchildren Taylor, Travis, Shelby, Drew, Kendel, Chase, Makena and Ryan.
A time to celebrate Barb's life is planned for 4 p.m. Thursday, May 19, in the Summit Building at the Hood River County fairgrounds. This will be a time for family, friends, fellowship and feast, just the way Barb wanted.
Memorials are encouraged in Barb's name to the Providence Cancer Center for Research or Hat Vouchers, or to Providence Hospice of the Gorge.
Arrangements are under the direction of Anderson's Tribute Center (Funerals, Receptions, Cremations), 1401 Belmont Ave., Hood River, OR 97031; 541-386-1000.
Please visit www.andersonstributecenter.com to leave a note of condolence for family.