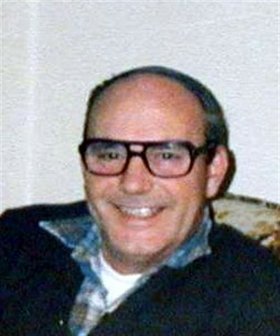 Glenn Best
January 19, 1938 - November 11, 2011
Glenn Best, 72, quietly passed away at home in the care of his daughter Robin Smith Nov. 11, 2011. Daughter Robin and his sister Shirley Merritt survive him.
Glenn was born Jan. 19, 1938, in Hood River, Ore. During his high school years, he played football where his coach often said that he was proof that dynamite comes in small packages.
After school be began his diverse career in the military, where he was an active paratrooper, and qualified as a national specialist rifleman on the sharpshooter team.
After his term in the military, Glenn trained to fly, and then taught flight school in Boise, Idaho. A few years later, Glenn applied to fly for Air America based in Thailand. His activity there illustrated the incredible courage, determination, and smarts to get the job done.
While he was active in Air America, he and his family lived in Thailand, and later Laos. This is a time that will last in our memories as one of the biggest adventures of our lives. Then the family moved to rugged, independent, and beautiful Halfway, Ore., where business turned to ranching on a 200-acre spread.
After years of ranching, Glenn moved his family to Hood River, Ore. These good years were spent in the real estate business, and helping his parents tend to their orchard. Finally, Glenn was also active in the Hood River community, and served as a commissioner.
Throughout his rich and diverse life, Glenn never stopped being optimistic, adventurous, brave and independent. His love for the outdoors and fishing was paramount also.
He was rich with the spirit of Canada and Alaska, where he spent much time in his later years with his beloved wife, Pat. On these adventures, he probably showed hundreds of people how to fish. He loved that as much as doing it himself. You will be missed, Glenn.
A celebration of Glenn's life will be held Sunday, Nov. 20, at 3 p.m. at the Charburger meeting hall, 4100 Westcliff Drive, Hood River, Ore.
Arrangements are under the direction of Anderson's Tribute Center (Funerals, Receptions, Cremations), 1401 Belmont Ave., Hood River OR 97031; 541-386-1000. Please visit www.andersonstributecenter.com to leave a note of condolence for family.