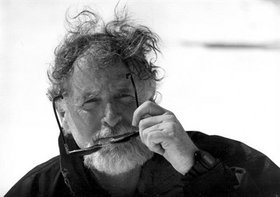 William "Bill" Robert Barkhimer
June 7, 1941 - September 26, 2011
William Robert Barkhimer, 70, of White Salmon, Wash., died on Sept. 26, 2011, at his home. He was born June 7, 1941, in Berkeley, Calif., to Robert Emery Barkhimer and Margaret Mary Slattery.
Raised in the Santa Cruz Mountains in Los Gatos, Calif., he attended Bellarmine Prep and graduated in 1959 from Los Gatos High School and continued his education at San Jose State.
During his high school years and immediately following he ran multiple NASCAR short tracks including Ukiah, Lakeport and Stockton for Bob Barkhimer Associates Inc. He also lived and worked for a short time with Bill France Sr. and family in Florida learning the different aspects of NASCAR operations.
In 1965, Bill married the former Diane Gail Lytle of San Jose, Calif., and they made their home in the Lincoln Glen neighborhood of San Jose. Diane and Bill had two children, Erik Robert Barkhimer and Kirk William Barkhimer.
About 1963, Bill began working at the Santa Clara County Fairgrounds, becoming assistant manager in 1965. During this time he regularly managed multiple and repeated conventions and special events and was instrumental in the expansion of the interim events.
Following this Bill went into business as a concessionaire where he operated food services at such venues as Happy Hollow, Vasona Park, Oakdale, Santa Clara University, Spartan Stadium, Watsonville Speedway, Antioch Speedway and the Santa Clara County Fair, among many other sites and special events.
In 1977, Bill and his family left the Bay Area and made their home in the Columbia Gorge town of White Salmon, Wash. During this time Bill continued to handle his businesses in the Bay Area and eventually became a partner and owner of Western Speedways, which operated Portland Speedway in Portland, Ore. In addition, Bill operated food services at race tracks in Tenino, Banks, Roseburg and Madras, as well as operating food services at Rooster Rock State Park.
After his sons finished college and he sold his racing and food service businesses, Bill semi-retired and began much-loved careers as a school bus driver for the White Salmon Valley School District, a youth and family services coordinator at the Klahre House - a program of The Next Door Inc. in Hood River, Ore. - and most recently as a handyman at Parkhurst House in Hood River.
Bill was an avid supporter of the U.S. Military and honorably served for six years in the United States Army Reserve as a military policeman.
He is survived by his wife, Diane Gail Barkhimer; sons Erik Robert Barkhimer (and his wife, Tracy), of Scotland, Md., and Kirk William Barkhimer, of White Salmon, Wash.; granddaughter Kristina Anne Barkhimer, of Scotland, Md., and grandsons Robert Braaten Barkhimer and William Robert Barkhimer II, of Scotland, Md.; sister Bonnie Doak, of Los Gatos, Calif.; and nieces and nephews.
Bill was preceded in death by his parents and sisters Judy Barkhimer, of San Jose, Calif., and Shirley Forest, of South Lake Tahoe, Calif.
In celebration of Bill's life, contributions can be made to: The Klahre House, P.O. Box 661, Hood River, OR 97031 (program of The Next Door Inc.) and Heart of Hospice, 205 Wasco Loop, Suite 202, Hood River, OR 97031.
A Celebration of Life will be held on Saturday, Oct. 15m from 2-4 p.m. at the Elks Lodge in White Salmon, Wash.
Arrangements are under the direction of Gardner Funeral Home in White Salmon, Wash.