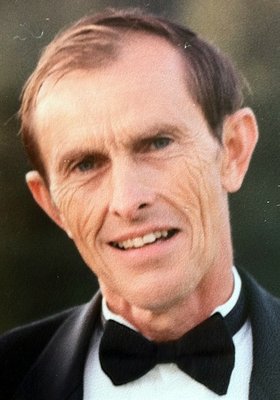 Benjamin P. Joplin
unknown - October 16, 2011
Benjamin P. Joplin, 80, of Mount Hood, Ore., passed away, surrounded by his family, on Oct. 16, 2011, at Brookside Manor in Hood River. Ben was born in 1931 in Burlington, Iowa, to Benjamin and Mildred Silverthorn Joplin (Taylor).
Ben, his four siblings, David, Mary, Ruth, and Elbert (who all preceded him in death), and their beloved dog Susie, grew up on Burlington's Snake Alley (dubbed the crookedest street in the U.S.).
In the late 1930s, the family moved by train to Long Beach, Calif., eventually settling in Garden Grove. He graduated from Newport High School and later served as an Army corporal from 1952-54 during the Korean War.
After leaving the Army, he earned his associate degree at Long Beach State University. He and his brother David enjoyed building boats (some more seaworthy than others) and fishing off of Baja and on the Colorado River.
He met his wife, Beverly June Joplin, while working as a supervisor at Rockwell International's North American Aviation Autonetics division in Downey, Calif. Ben and Bev were married in 1962 in Norwalk, Calif. They raised three daughters, LeeAnn, Lore and Karen, in Anaheim, moving in 1975 to Mount Hood, Ore., where he remodeled a 1907 farmhouse, entirely with his own two hands.
Ben loved the Hood River Valley and quickly became engaged in the community as a member of the Elks, Lions, and the VFW. He worked as an electrician for a local company until 1981, when he established Gorge Electric Inc., which he later transferred to his daughter Karen, and which continues to operate in both Oregon and Washington. He was an avid inventor with multiple patent accomplishments.
Ben spent most of his free time working on his inventions and supporting his children with their many school and 4-H projects. In the early 1980s he co-led the Barnyard Bunch 4-H club and had the kids dye a lamb green to sell at the county fair each year. He strongly supported the 4-H program and believed that it taught kids a sense of responsibility and self-sufficiency.
Ben dedicated his life to his family. He would travel hundreds of miles to help a stranded family member, wire their house or fix a broken appliance. He could fix anything, was a man of intellect and dry wit and loved to discuss history and politics.
He earned his massage license in the late 1980s, taught himself to play the organ and loved to spend time with his wife, Bev, in their RV along the Colorado River in Arizona. He will be missed by all who knew him, especially his family.
He is survived by his wife, Beverly; his daughters LeeAnn, Lore (and husband Brett Leibbrandt) and Karen (and husband Todd Clay); and adoring grandchildren Tori, Woody, Sonja and Vada.
The family will hold a private memorial service. Memorial donations may be made to the Hood River Youth Auction Committee in care of Hood River County Fair 4-H Livestock Auction, P.O. Box 456, Odell, OR 97044.