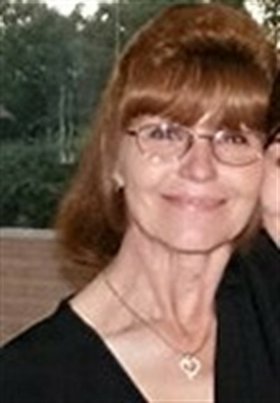 Penny Anne Stanley
July 5, 1949 - August 25, 2011
Penny Anne Stanley passed away Aug. 25, 2011, at Blue Mountain Convalescent Center. Penny was born July 5, 1949, in White Salmon, Wash., to Orville and Mildred (Biggerstaff) McCall.
Penny attended grade school and high school in Hood River, Ore., and had a son, Greg Loveall, before moving to Walla Walla in 1966. She married John Gray and had two more sons, Chris and Jeremy. The marriage ended in divorce and she later remarried to Robert Monje and had a daughter, Magalli.
Penny loved to sew and make Halloween outfits for all her grandchildren. She also made all of her own costumes to wear to work. She enjoyed making people laugh and playing practical jokes on everyone.
Penny worked for Bi-Mart, where she was a model employee, rarely missing work and was respected by many.
Penny was preceded in death by her parents, Orville and Mildred McCall; brothers Jack and David Brasel and Gordon and Clifford McCall. Her son Jeremy died in 2009.
Penny is survived by her brother John McCall, of Hermiston, Ore.; sister Mariloy Fowler, of Hood River, Ore.; sons Greg (Tina) Loveall, of Battle Ground, Wash., and Chris (Trish) Gray, of Milton-Freewater, Ore.; and her daughter Magalli Tuia, of Walla Walla, Wash. Penny has nine grandchildren; Mariah, Matthew and Marissa Loveall; Cody Gray; Felicia and Joey Monje; Mariah and A.J. Gonzalez and Niko Tuia.
There will be no funeral service per the request of Penny. Cremation was handled by Herring Funeral Home in Walla Walla. A private interment will be done by the family.
Any donations may be made in Penny's name to Walla Walla Community Hospice thru Herring Funeral Home, 315 W. Alder St., Walla Walla, WA 99362.