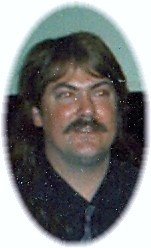 Davin Arne Annala
October 7, 1963 - September 3, 2011
Davin Arne Annala, 47, died Sept. 3, 2011, in Odell, Ore. He was born Oct. 7, 1963, in Hood River, Ore., to Wayne and Loretta (Daugherty) Annala. He grew up in Hood River and graduated from Hood River Valley High School in 1982.
During his high school years, Davin excelled in carpentry work and later electrical work. Immediately after high school Davin worked for restaurants, grocery stores and various contractors. In 1992 he became employed by Luhr Jensen & Sons where he worked for 14 years until it closed its Hood River operations.
He also worked odd jobs over the years and helped at Anderson's Tribute Center as a handyman. He was extremely proficient at carpentry work and also automotive radio installation.
Davin married Lisa Hawkins in 1994; they divorced in 2005. In 1997, Davin and Lisa had a son, Nicholas, now commencing his enrollment at Hood River Valley High School.
Davin was a proud father of Nicholas and enjoyed his time together with his son, which he shared jointly with Lisa. He attended Nicholas' eighth-grade promotion this last June. Davin was always attending Nicholas' sporting events.
Davin and Nicholas enjoyed working on cars and motorcycles. They also enjoyed fishing, the outdoors and listening to classic rock.
Earlier this year Davin's mother, Loretta, passed away and this was very difficult for him. He has and will be missed immensely by his family and in addition by his many friends he has collected over the years.
Davin is survived by his son, Nicholas Annala, of Hood River, Ore.; his father, Wayne Annala, of Hood River, Ore.; brother, Eric Annala, of Hood River, Ore.; sisters Susan K. Annala and her husband, David Mullenax, of Tyler, Texas, and Robyn L. Sleeper and her husband, Jack, of Waldport, Ore.; other distant family and many friends.
A time for friends and family to mourn Davin's death will be at a date to be determined at Anderson's Tribute Center (Funerals, Receptions, Cremations), 1401 Belmont Ave., Hood River, OR 97031; 541-386-1000. Please visit www.andersonstributecenter.com to leave a note of condolence for family.