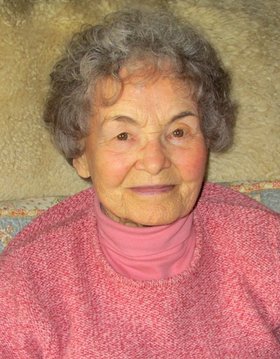 Ora Belle E. Lind
unknown - March 30, 2012
Ora Belle E. Lind, 1923-2012, a longtime resident of Husum, Wash., suffered from a fall and went to sleep in Jesus peacefully in Ellensburg, Wash., March 30, 2012.
A memorial service is to be conducted on Sabbath (Saturday), April 7, in her behalf in the Seventh-Day Adventist Church in White Salmon, Wash., across from the cemetery behind Harvest Market. Service time is 4 p.m.
She is survived by her husband of 67 years, Carroll Lind; daughters Jan Douglass and Sue Lundquist; two grandchildren and two great-grandchildren.
Her family longingly awaits the resurrection morning. At Jesus' second coming, when He will call those who died loving Him, she will spring forth to a new painless life to be spent with Him forever.