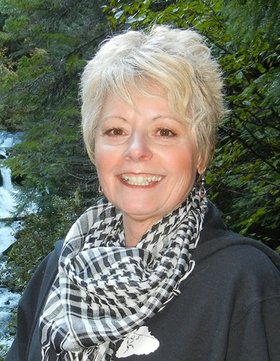 Regina Bergner
February 14, 1957 - March 31, 2012
Regina Bergner, 55, a resident of The Dalles, Ore., passed away at her home with family by her side on Saturday, March 31, 2012.
She was born in Gebenstorf, Switzerland, on Feb. 14, 1957, the second of three children to Heinz and Marga Bellersheim. Regina grew up in Switzerland, where she graduated from school and furthered her education by finishing economic trade school.
Regina met her husband, Gunter Bergner, in 1978 and shortly after, they moved to the U.S. and were married on Dec. 26, 1981. They had two children, a daughter, Dominique, and a son, Hans. She has resided in The Dalles since 1987 and was a wonderful mother to her two children.
She became an active member in the spiritual and healing community, practicing Reiki and other forms of alternative healing and spiritual work.
Regina was full of life and had a gift of helping and taking care of people. She was the life of the party and always got people out on the dance floor and put a smile on everyone's face. She was everyone's friend and always had a positive outlook on life.
She loved to ski and hike up on Mount Hood, hit the road on the Harley with her husband, and just relax with a nice cold beer or glass of wine in the company of great friends. She has touched so many people in so many ways! All people have to say is, "Do you know Regina?" and the stories of love, fun and laughter flood the room.
She is survived by her mother, Marga Bellersheim, of Switzerland; her husband, Gunter Bergner, and their daughter, Dominique, and son, Hans; brothers, Reiner and Rory Bellersheim; her niece, Nina Bellersheim; and several relatives in Europe.
Mass of the Resurrection will be held on Wednesday, April 11, at 11 a.m. at St. Mary's Catholic Church, 1501 Belmont Ave., in Hood River. Reception to follow service.
Regina said that she would like people to celebrate her life and not dwell on her death while she is still with us in spirit. We ask that you wear bright colors or white and bring pictures, stories and good memories of her to share with everyone.
Arrangements are under the direction of Spencer, Libby and Powell Funeral Home, 1100 Kelly Ave., The Dalles; 541-296-3234.