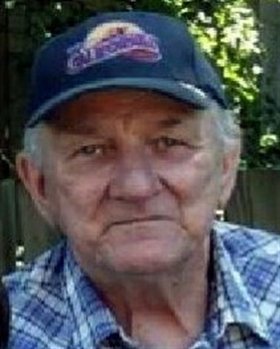 Floyd "Sonny" Wagner
September 29, 1934 - April 19, 2012
Floyd Wagner, of White Salmon, Wash., also known as "Sonny," was born Sept. 29, 1934, to James and Viola Wagner of Willow River, Minn.
Floyd moved to White Salmon in 1948. He graduated from Columbia High School in 1953. He married his high school sweetheart, Viola Luth, in 1954, at which time he joined the military and served 11 years in various branches.
Floyd and Viola moved back to White Salmon after he left the military to raise their family.
Floyd worked for SDS Lumber Company until his retirement in 1998. He was a proud father of eight, a grandfather of 10 and a great-grandfather of eight.
Floyd enjoyed family camping trips spending time with his grandchildren and great-grandchildren. He enjoyed watching their many sporting events! He loved to go visit Bob Schillings, whom he considered his second son.
He enjoyed reading Western novels and watching old Western movies on television.
Floyd was an active member of Hood River Eagles for many years where he enjoyed spending time with his many friends.
Floyd spent the last six years taking care of his beloved wife, Viola, until her passing in March of 2011.
Floyd passed away in his son's loving arms in Carson, Wash., April 19, 2012.
He is survived by his son, Wes Wagner, and daughters Sylvia Hatch, Viola and Wanda Wagner, Lavern and Jerry Bligh, Edith and Robert Burnett, Helen Everts and Carla and Rick Curtis; grandchildren Naomi Wagner, James Schneider, Pat and Jami Jones, Floyd and Gerald Bligh, Andrew Jones, Michael and Belynda Wagner, Brandon and Tyler Burnett and Amanda Curtis; and great-grandchildren Katy and Lindsey Jones, Jeremiah Schneider, Michael JR and Joeseph Wagner, Maximus Bligh, Andrew Hall and Jacob Kaplan.
Floyd was preceded in his death by his loving wife of 57 years, Viola; his daughter Doris Ruffel and grandson Kenon Everts.
Floyd was the type of man who would be friend to many and was always collecting grandchildren where ever he went.
Floyd will be greatly missed by family and friends alike.
A celebration of life will be held at a later date.
Arrangements are under the direction of Gardner Funeral Home, 1270 N. Main, White Salmon, Wash.; 509-493-1323.