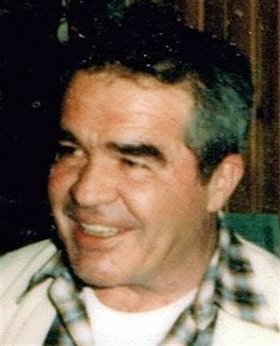 Joseph Francis Kelly
November 1, 1922 - April 24, 2012
Joseph Francis Kelly, 89, a resident of The Dalles, Ore., passed away at his home on Tuesday, April 24, 2012. He was born in Duluth, Minn., Nov. 1, 1922, to Timothy and Hazel (Devine) Kelly. He was their third and only surviving child and spent his youth in and around Minnesota and North Dakota.
In his teens, he joined the Civilian Conservation Corps, helping to build a dam near Havre, Mont., among other things. He also shipped on the Great Lakes before joining the Navy at the outbreak of World War II. During the war, he saw action in the South Pacific and the Aleutian Islands, and was present at the nuclear tests on Enewetak, retrieving instruments from the island after the bomb blast.
While still serving in the Navy, he met his wife, Edith Marcella Kennedy, known as Toni, and they married in 1947 in San Diego, Calif. Together they had three children, and celebrated their 50th wedding anniversary in 1997 at the home of their middle daughter in Hood River.
Joseph was a gold miner for many years, prospecting in Montana and California. He also operated heavy equipment and built roads in Oregon and Washington. After retiring, he and Toni purchased a 50-foot commercial fishing vessel and fished for salmon out of Newport, Ore., until 1990. He spent the last couple of years in The Dalles, Ore.
He is survived by his children, Sharon Jans and her husband, Jim, of Odell, Kathleen Evinger and her husband, Blaine, of Hood River, and Shawn Kelly and his wife, Donna, of Mosier; five grandchildren; four great-grandchildren and many nieces and nephews.
He was preceded in death by his beloved wife, Toni, in 2000.
He will be laid to rest with Toni at the Pine Grove Cemetery, in a private family ceremony.
Arrangements are in care of Spencer, Libby and Powell Funeral Home, 1100 Kelly Ave., The Dalles; 541-296-3234.