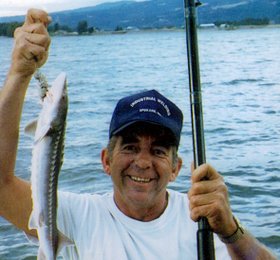 Donald Duane Bond
April 12, 1949 - July 25, 2012
Donald Duane Bond, 63, passed away on July 25, 2012, in Irrigon, Ore. He was born in Hood River, Ore., on April 12, 1949, to Neil Haskel Bond and Arvella Leta Bond.
He was raised and attended schools in the Hood River Valley where he met his high school sweetheart, Linda K. Walton. Shortly after marrying the love of his life, he had enlisted in the army at the age of 18 and served in the Vietnam War from 1968-1974 and became a motor pool sergeant.
He loved fishing, hunting and spending time with his friends and family.
Don is survived by his wife of 43 years, Linda K. Bond, in Irrigon, Ore., and his three children: Kim Jones, of Boise, Idaho, Tracey Ansotegui, of Deer Island, Ore., and Kevin Bond, of Hermiston, Ore.; and five grandchildren: Marissa and Jacob Jones, Kadee and Kelsey Ansotegui and Hunter Bond; along with his brother, Dan Bond, of Irrigon, and sister Peggy Favorite, of Boardman; niece Kelly, of Phoenix, Ariz., and nephew James Bond, of Irrigon.
Don was preceded in death by his parents, Neil Haskel and Arvella Leta Bond.
He was loved very much and will be greatly missed.
A celebration of life for friends and family is to be announced.
Burns Mortuary of Hermiston, Ore., is in care of arrangements. Please sign the condolence book at www.burnsmortuaryhermiston.com.
Condolences are being received online.