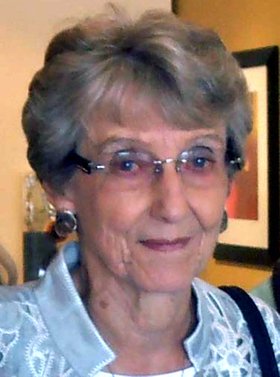 Nancy Ann Brunquist
July 12, 1927 - August 17, 2012
Nancy Ann Brunquist passed after a short illness on Aug. 17, 2012. She was born July 12, 1927, in Seattle, Wash., to Loron H. and Frances C. Holden.
Nancy was a graduate of Lewis and Clark College, going on to be a research chemist at Stanford University and later earning her master's degree in science at Portland State University. She was a member of AAUW and PEO and served as a docent at Portland Art Museum.
Nancy married Leland S. Brunquist, of Hood River, in 1951.
She loved traveling the world, reading, sewing, live theater, ballet and taking classes at Portland State. Her journeys took her to live in Hood River, Junction City, Rainier, and Portland, Ore.
Retiring in 1976, she returned to her studies, enjoying history and arts at Portland State University and volunteering at Portland Center for the Performing Arts and the Japanese Garden Society.
Nancy was preceded in death by her husband of 60 years, Leland Stanley Brunquist.
She is survived by her children: Elizabeth (Betsy) Swyers and her daughter, Sara Swyers, of Hood River, and Virginia Sheinman (Norman), of Marina del Rey, Calif., and daughter Marissa Liu, of Los Angeles, Calif.; sister, Deborah Reis, of Union, Wash., and brother, Loron H. Holden Jr., of Alabama; also many nieces and nephews.
Memorial donations in her name may be made to The Japanese Garden Society of Portland, Ore., P.O. Box 3847, Portland, OR 97208, or the arts of your choice.