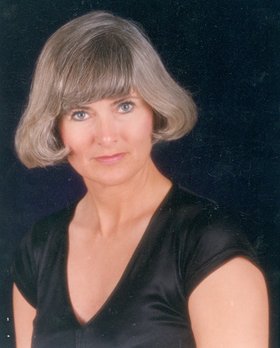 Ardith Marie Cribbs
May 25, 1956 - July 6, 2012
Ardith Marie Cribbs passed away suddenly on July 6, 2012, with 20 of her close friends nearby. She was born May 25, 1956, in Hood River, Ore., to Clancy and Mary Phillips.
When Ardith was 6 years old, they moved to San Pedro, Calif., where she went to school and graduated high school in 1974. She worked at various jobs in Nevada and California.
In 1986 Ardith found her dream job at the California Fish and Game Department. That is where she met the love of her life, Gordon Cribbs, who was a game officer and her boss. In 1989 they were married in Las Vegas, Nev.
They both shared the love of animals of all kinds, and they had animals of all kinds to prove it, including a parrot named Pedro. Pedro knew lots of words except for how to say Ardith. It always came out sounding like a r s. They got the biggest kick out of that bird.
She loved to host and decorate the house for all the holidays and made everyone feel welcome.
In 1994 Gordon passed away suddenly with Ardith by his side. She is preceded in death by her mom and dad, infant brother Adrian and her husband, Gordon.
She is survived by her uncle, David Smith, of Hood River, Ore.; aunt Gerry, of Seattle, Wash.; and cousins Judy Oberg, of The Dalles, Ore., Janet Ward, of Mosier, Ore., and Pedro, of San Pedro, Calif.
Ardith will be laid to rest beside her great-grandfather Amir Swenson, in Pine Grove Cemetery.