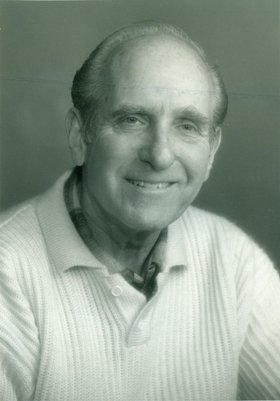 Robert "Kent" Kent Rosemont
August 7, 1922 - December 3, 2012
Robert Kent Rosemont was born Aug. 7, 1922, in Findlay, Ill., to Harold Erwin Rosemont and Carolee Katherine Schwartz. The family relocated in 1924 to western Los Angeles, where Kent attended school.
Kent's higher education included attendance at UCLA, George Washington University in Washington, D.C, and the University of Virginia.
Kent was commissioned in the Navy in 1943, where he served 30 years, including service in World War II, the Korean War and the Vietnamese War. He earned a master's degree in management at the Naval Post Graduate School in Monterey, Calif. He was also a graduate of the Navy's Command and Staff College and of the Inter-American Defense College.
During his service years in the Navy, Kent had command of two destroyer escorts, two destroyers and a division of six destroyers. He commanded the Secretary of the Navy's yacht USS Sequoia, which was formerly the presidential yacht. He also served as chief of the U.S. Naval Mission to Chile.
In 1953, Kent was married to Elizabeth Griffin. They had three children: Carolee Lance, Claudia (Michael) Rosemont-Kasner and Ramona (Donald) Gibbs. Elizabeth predeceased Kent.
Kent retired from the Navy in 1972, and relocated to Hood River, Ore. He worked for Sprint Telephone Company Hood River for 14 years.
Kent was a very active member of St. Mark's Episcopal Church. His civic involvement included two terms as Hood River County Commissioner, and service on various county boards and committees. He was a member of the Elks Lodge Hood River and the Lions Club Hood River, and participated for about 20 years in the Lions Follies. Kent enjoyed golfing and current events.
In February 1974, Kent was married to Bobbie French, and became stepfather to Susan (John) French Lawyer and David (Laurie) French. Bobbie predeceased Kent. He was also preceded in death by his parents and brother, Harold Nelson Rosemont.
In September 1991, Kent married Marjorie Waller, and became stepfather to Nancy (John) Pruden, Jolie (Jim) Veltmann, Dave (Nancy) Waller and Mary (Dexter) Kubota.
Kent is survived by his wife, Marjorie; his children, stepchildren and grandchildren Dane (Stephanie) Klindt and Kristin (Joaquin) Perez, Nicole Napiltonia and Matt Veltmann, Josh (Cassie), Alaina and Laura Waller, Tyler Kubota, Ben and Dane Weeks, Holly O'Dell and Jaron Lance, Sarah, Megan, Lexie and Mat Gibbs, Alex and Jeremy French-Lawyer and Griffen and Samara Rooper French; also nine great-grandchildren.
In lieu of flowers, contributions may be made to St. Mark's Episcopal Church or to Providence Hospice of the Gorge.
May the roads rise with you and the winds be always at your back, and may God hold you in the hollow of His hand.
Visitation will be held on Thursday, Dec. 6, from 9 a.m. to 5 p.m. and Friday, Dec. 7, 9 a.m. to 7 p.m. at Anderson's Tribute Center. Private interment will be held at Pine Grove Butte Cemetery. A memorial service will be held on Saturday, Dec. 8, at 3 p.m. at St. Mark's Episcopal Church, 400 11th St., Hood River.
Arrangements are under the direction of Anderson's Tribute Center (Funerals, Receptions, Cremations), 1401 Belmont Ave., Hood River, OR 97031; 541-386-1000. Please visit www.andersonstributecenter.com to leave a note of condolence for family.

Condolences are being received online.