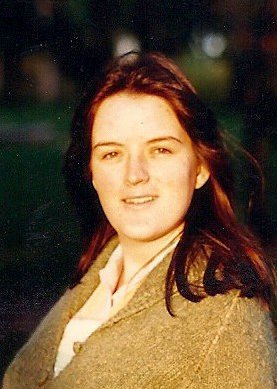 Christine Marie Auel
March 22, 1961 - December 6, 2012
Christine Marie Auel was born March 22, 1961, in Seattle, Wash., to Kathleen and Chester Johnson. She passed away Dec. 6, 2012, due to cardiac arrest brought on by symptoms of lupus.
Christy is survived by her parents; her brothers, Steve Johnson and Randy Johnson; her sister, Amy Johnson; her sons Forrest Auel, Skylar Auel and Slade Auel; and her husband, Kendall Auel.
She grew up in Hood River, Ore., surrounded by grandparents, aunts and uncles and many cousins. She attended the University of Oregon where she met her husband. They married in 1983 and moved to Southern California briefly before relocating to Lake Oswego, Ore.
Christy graduated from Portland State University in 1988 with a bachelor's degree in mathematics and began her 24-year career as a software engineer. She loved to create family memories, planning vacations to places such as Mexico, Hawaii and Europe, and exciting summer camping trips.
She loved animals, especially dogs. She also loved to play board games, card games and Dungeons and Dragons.
Christy had a generous heart and was a second mother to many, more than once bringing children into her home whose families were in turmoil.
Married for nearly 30 years, she was a true partner who shared common interests and values with her husband, while they complemented the natural abilities of each other. They were the eyes, ears, hands, and ventricles of the heart of the family they made together. Her loss will be felt deeply.
A memorial gathering in her honor will be held Sunday, Dec. 16, at 2 p.m. at the Columbia Gorge Hotel in Hood River.