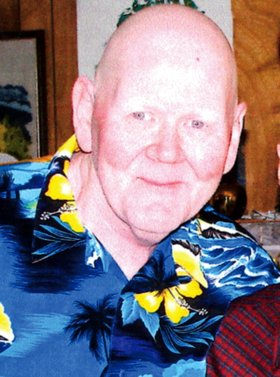 David Herbert Cochran
February 9, 1950 - November 27, 2012
David Herbert Cochran, born in Hood River, Ore., Feb. 9, 1950, died in Walla Walla, Wash., Nov. 27, 2012, at the age of 62.
He was preceded in death by his father, Herbert A. Cochran, on Sept 28, 1949, and his brother Terry Allen Cochran, Aug. 7, 1966. His mother, Roma Jean (Banister) Cochran, died May 17, 1986. Dave was laid to rest in the Pine Grove Cemetery in Hood River on Dec.14, 2012.
As an infant Dave and his family moved to Walla Walla, Wash. Dave was always interested in radio and at only 10 years old, built his first transmission radio in the basement of their home and started broadcasting. The range of transmission was only about six blocks, but being located outside the walls of the Washington Penitentiary he had a large captive audience.
Before graduating from Walla Walla High School in 1968, Dave became involved in Walla Walla radio. At the age of 17, he worked at KTEL as a Top 40 DJ, and later he worked at many other stations including KUJ 1420 AM and KAFR. As a DJ, Dave used the on-air names of Dave Cochran, Country Couzin Cochran, Sabastian, Rockin Cochran and Dynamic Dave. Many listeners in the Walla Walla area remember his outrageous broadcasting humor.
Dave thoroughly enjoyed all kinds of music. He knew the artist, composer and when a song first hit the top of the charts. Through his career, Dave was a videographer and managed TV 13 of Walla Walla, and was supervisor of electronics at Griggs Department Store.
He continued his education at Walla Walla Community College in 1997 studying computers.
In Dave's spare time, he collected music and film. He could play the piano and synthesized "re-mixed" tapes and sold these recordings commercially. His friends considered him an electronics genius.
In spite of his many challenges, including being declared legally blind, he found ways to serve his community. Dave was a jolly Santa Claus at the mall, a bell ringer for the Salvation Army, and worked with Goodwill Industries in electronics. He lifted spirits at the Christian Aid Center.
Dave was known for his bright colorful Hawaiian shirts, a compassionate, good, kind soul, and he had a wonderful, happy laugh.
Dave is survived by a son, Terry Coe, of Kennewick, Wash., and his family. He is also survived by the families of his uncles Gowlan Wells, of Hood River, Ore., John Banister, of Olympia, Wash., and Jim Banister, of Meridian, Idaho.
Please forward memorial donations to Herring Funeral Home, 315 W. Alder St., Walla Walla, WA 99362, to aid Goodwill Industries, the Salvation Army or The Christian Aid Center in Walla Walla, Wash.