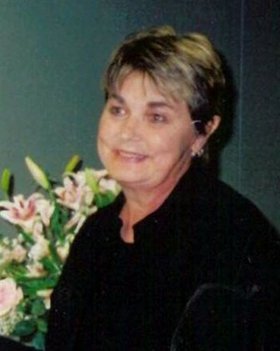 Linda Ruth Walters
September 30, 1942 - January 26, 2012
Linda Ruth (Gangwer) Walters, 69, of Camas, Wash., passed away at 10:47 p.m. on Thursday, Jan. 26, 2012, after a courageous and lengthy struggle with kidney disease and related ailments. She died with dignity at home in peace and with family.
Born in Hood River, Ore., on Sept. 30, 1942, to Everett and Ruth Gangwer, Linda was greeted by older siblings Jack, Gene, David, Betsy and Frederick and soon was joined by sister Karen.
She was preceded in death by her parents and brother Jack.
Linda enjoyed a childhood in the Hood River Valley. She attended Wy'east High School, class of 1959. She was married to Arlen Walters of Hood River in 1960. They would have celebrated their 52nd wedding anniversary on May 2.
Linda and Arlen had three children and eight grandchildren: David Walters (wife Terese, children Kevin, Helen, Samuel and Margaret), Cindy Hostetler (husband Todd, children Sierra and Alex), and Rodney Walters (wife Lisa, children Amanda and Rachel).
She was a full-time mother for most of her children's youth and took great joy throughout her life in supporting them and sharing in their accomplishments and those of her grandchildren.
Linda began a career as a sales representative at the Oregonian in 1974. This work and the friends she made there also gave her much joy.
She enjoyed music and art. She fostered this in her grandchildren. Above all else, Linda was an intelligent, articulate woman who valued and nurtured her husband, family and friends.
Funeral arrangements are being handled by Brown's Funeral Home in Camas. A memorial service, followed by a reception, will be held at the Columbia Presbyterian Church in Vancouver, Wash., on Saturday, Feb. 4, at 1 p.m. Linda's remains will be placed at the Camas Cemetery.
In lieu of flowers, the family asks that you consider a donation to the National Kidney Foundation of Oregon and Washington. To send condolences or to sign the online guestbook, please visit www.brownsfh.com.