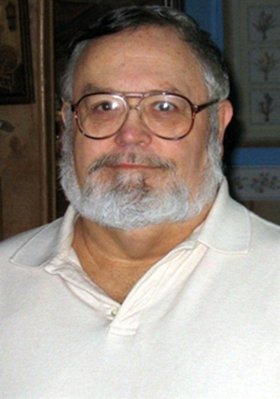 Robert "Bob" James Foley Sr.
November 21, 1946 - January 20, 2012
Robert James Foley Sr., better known as Bob, was born in his mother's home in Carson, Wash., on Nov. 21, 1946. He attended elementary and middle school in Carson, where he began his life-long love of music, playing flute, saxophone, clarinet, trombone and trumpet. He went to high school in Stevenson, Wash.
Bob enjoyed sports, including football, basketball and track, and was a talented musician, participating in stage, concert, marching and symphonic band, and choir. He graduated high school in 1965, and then was drafted into the army in 1966.
Bob spent 18 months in the central highlands of Vietnam. In 1973 he began the year-long courtship of his future wife, Sherilyn. They married on March 9, 1974, and then moved in 1975 to Cascade Locks with their daughter Bethalyn. That year they also welcomed their son, Robert J. Foley Jr.
Bob worked at the lumber mill in Cascade Locks until 1983, when he became the head custodian at the school. He loved being surrounded by children, and was proud of the fact that ne never issued a disciplinary referral; preferring instead to take kids aside into his little office so they could talk out their problems.
Bob retired from the school in 2003, and spent his well-deserved retirement in service to his community. He was a life member of VFW Damsite Post 3051 and a member of the Lions; served on the city television and recreation committees; was involved in the Portage Days and Sternwheeler Days festivals; volunteered at Vista House and with the SMILE reading program at the school, at the community food bank, and at the American Red Cross.
As his health declined Bob found it more difficult to get out and about, but still took the time every year at Thanksgiving and Christmas to find a needy family and take them grocery shopping.
Bob passed away on Jan. 20, 2012. He was preceded in death by his mother, Caroline Foley, and grandmother Clara Yemelos of Carson, Wash.; brother Ronald Foley and nephew Jack, also of Carson; and father and mother-in-law William L. and Genevieve Rose Irving, of Cascade Locks.
He is survived by his dearly beloved wife of 37 years, Sherilyn; daughter Bethalyn Gonzales and son Robert Foley Jr., both of Portland, Ore.; brother John Foley of Vancouver, Wash.; "daughter number two" Kathleen Malone and honorary grandchildren Nicolas, Cameron and Mykan, of Cascade Locks; and numerous nieces and nephews.
Memorial contributions can be made to the Because of Bob Foley Memorial Fund (the Bob-Bob Fund) at Cascade Locks School.
A celebration of Bob's life is planned for 11 a.m. Saturday, Feb. 4, at Anderson's Tribute Center.
Arrangements are under the direction of Anderson's Tribute Center (Funerals, Receptions, Cremations), 1401 Belmont Ave., Hood River, OR 97031; 541-386-1000. Please visit www.andersonstributecenter.com to leave a note of condolence for family.