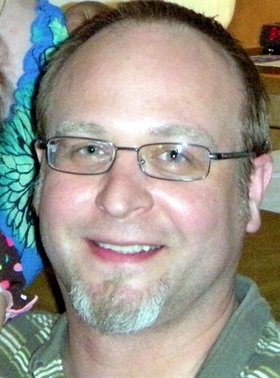 Ricky L. Younkins
unknown - February 11, 2012
Ricky L. Younkins, 44, died at his home in Las Vegas, Nev., on Feb. 11, 2012.
Born in Anchorage, Alaska, Ricky moved to Fairbanks, Alaska, with his family, where he attended school and graduated with honors from West Valley High School in 1985. Ricky was active in wrestling, track and karate.
After graduation, Ricky moved to Hood River, Ore., in 1986 with his family. In 2001, he moved to Las Vegas, Nev., where he worked for Trader Joe's grocery until his death.
Survivors include parents Hugh and Ruby Younkins, of Hood River; daughter Larissa, of Las Vegas, Nev.; sister Barbara Haase; brothers Travis Haase and Richard Younkins and sister in-law Judith Younkins; nephews Keith and Kevin Younkins and Brandon, Kyle and Tyler Haase; nieces Heather and Drew Haase; grand-nieces Jubilation Younkins and Manon Younkins; and former wife, Rebeca Muniz, of Las Vegas.
Ricky will be especially remembered for his kind and warm heart. He was an accomplished artist and talented musician and he loved movies and the time he spent with family and especially his daughter.
He was a key inspiration in shaping many of our family's dreams. In compliance with Ricky's wishes his remains will be returned to Alaska.