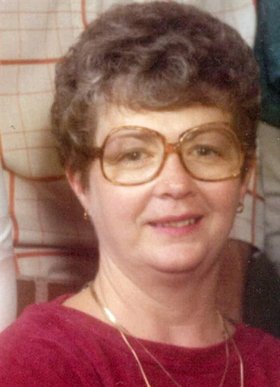 Barbara "Barb" Jean Harder
August 10, 1931 - February 17, 2012
Barbara Jean (Barb) Harder died of age-related causes at her home in Eugene, Ore., on Feb. 17, 2012. Barb was a longtime resident of Hood River, Ore., where she was born on the family farm near the old Barrett School on Aug. 10, 1931.
She was preceded in death by her parents, John and Audry Colvin. She attended schools in Hood River and graduated from Hood River High School in 1949.
She was married to Marvin Harder, also of Hood River, in 1949. They had three sons: David, of Arcata, Calif., Ron and his wife, Linda, of Hood River, and Rick and his wife, Jeanine, of Eugene. She is also survived by grandchildren Ronda Strong, of Hood River, and her husband, Jeff, and children Brayden and Bailey; Ryan, of Hood River, and his wife, Kelsey, and children Ryne and Rytan; and Sam and Jake Harder of Eugene. She also has a sister, Joan Adamson, and her husband, Lonnie, of Prineville.
During her time in Hood River, she was an active member of Riverside Community Church and several charities. She worked for a time at the Hood River Distillery, and Moore Orchards.
She was best known for helping her husband in owning and operating Marv's For Men in downtown Hood River for 30 years. She moved to Eugene in 1988, where she started a successful daycare, which she operated for nine years. Her working years ended with her employment at Albertsons, which continued until 2007.
Barb loved gardening and having warm, heartfelt talks with her friends over tea. Her true calling and vocation was loving and caring for all children with whom she came into contact, particularly her grandchildren, who all loved her as their Meme.
A celebration of Barb's life will be held Saturday, Feb. 25, at 11 a.m. in Hood River at the Christian Missionary Alliance Church at 2650 Montello. Donations can be made in Barb's memory to Columbia Gorge Young Life to help send kinds to summer camp, or to hospice.