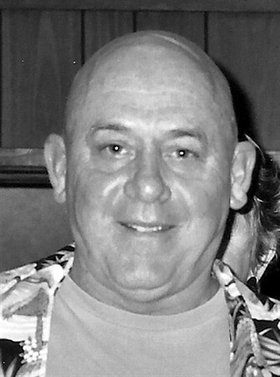 Tommy Melton Holt
January 8, 1948 - February 22, 2012
Tommy Melton Holt's life ended unexpectedly at the age 64, while dancing with his wife of 34 years, Joanne Holt, in Kailua Kona, Hawaii, on Wednesday, Feb. 22, 2012.
Tommy was born on Jan. 8, 1948, in Pauls Valley, Okla., to Hubert Harold and Clara Mae (Carriger) Holt. Growing up in Claremore, Okla., he became an avid sportsman at hunting, fishing and lettering in several sports as a Claremore High School Zebra.
Not long after high school, feeling that it was his patriotic duty, Tommy enlisted into the Marine Corps in 1967. He served honorably, and learned to lead men as he fought the good fight in Vietnam from 1968-69. During a temporary duty assignment in Seattle, Wash., he discovered a love for the great Northwest.
With an honorable discharge, Tommy pulled up roots in Oklahoma and moved to the Hood River Valley in 1972. Using skills honed as a Marine, Tommy became a licensed electrician with the IBEW Local 48, and found a work home with the good people of Hire Electric in The Dalles.
Planning for the future, working hard and loving life he earned an early retirement at age 56. He became a respected leader and citizen not only in his profession but also with his family, friends and the community at large of the Hood River Valley.
He was preceded in death by both his parents and his brother, Johnny Ray Holt.
Tommy is survived by his wife, Joanne (Hahn) Holt, of Hood River, Ore.; daughter Wendy Holt, of Portland; and stepson Cpt. Peter Downing and his wife, Maddy, of Ft. Leonard Wood, Mo.; sister Betty Lou Watson, of Slatington, Pa.; brother Ronnie C. Holt (Deborah), of Dallas, Texas; grandchildren Chloe Sanborn, Olivia and Peter Jr. Downing; and numerous nieces and nephews.
Tommy had a love for dancing, and tinkering with and working on his 1969 Ford Bronco. He enjoyed going to garage sales, fishing, hunting and helping his neighbors and friends. He was a dedicated enthusiast volunteer at the Providence Brookside Manor Assisted Living morning exercise class.
A celebration of his life will be held on Friday, March 2, from 2-5 p.m. at the Mt. Hood Winery, 2282 Van Horn Drive, Pine Grove.
Memorial contributions in his name may be made to the Hood River Little League, 2149 W. Cascade Ave., 106A PMB 68, Hood River, OR 97031, or to Providence Hood River Memorial Hospital (earmarked to Brookside Manor Assisted Living), P.O. Box 149, Hood River, OR 97031.
Arrangements are under the direction of Anderson's Tribute Center (Funerals, Receptions, Cremations), 1401 Belmont Ave., Hood River, OR 97031; 541-386-1000. Please visit www.andersonstributecenter.com to leave a note of condolence for family.