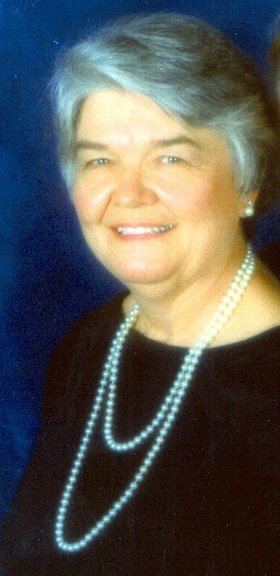 Julia "Julie" Joan Rose Zeman
August 22, 1940 - December 9, 2011
Julia Joan Rose Zeman was born in The Dalles, Ore., on Aug. 22, 1940. For most of her life she lived in the Hood River area. She passed away in The Dalles on Dec. 9, 2011.
Throughout her years, Julia "Julie" always kept busy through various jobs, activities and volunteer work. Some of Julie's full-time occupations were working for Diamond Fruit, the credit bureau, Hood River Memorial Hospital and Hood River Travel. She also had many part-time jobs, including dealing cards at the Elks, which she enjoyed.
Julie also helped create and volunteered for organizations like Helping Hands and the Bridge Committee. For many years she offered her service as a tour guide for senior citizens from the Hood River Valley.
Julie was always quick to offer help to those in need; her generosity was one of her finest virtues. Those who knew her will also all miss her smile, quick wit and loving nature.
Activities Julie enjoyed included bowling, photography, reading, writing, music, swimming, dinners and dancing, building puzzles and playing card, dice and board games with family and friends. She even took up skiing for a few years.
She enjoyed nights out with friends, especially when she would go to the Elks or play cards. Throughout her life, Julie had many pets, and loved the companionship they provided her.
Julie especially enjoyed writing, and she documented events concerning her life. She wrote about family, passages regarding spirituality and the numerous travels she took.
Some of her favorite memories were of traveling the world - she traveled to Hawaii, the Caribbean, Mexico, Germany, Austria, England, France, Greece, Rome, Canada, Japan, New Zealand, the Panama Canal and throughout much of the continental United States. She went on several cruises and made several memorable trips to Palm Springs with her husband, Louie.
Of all the locations she visited, possibly her favorite place to spend time was at her beloved beach home on Depoe Bay.
Julie is survived by her husband of 53 years, Louis "Louie" Zeman; two children: son Jeff and his wife, Jennifer, and son Mike and his wife, Nilsa; and her brother, Frank Rose. She was also blessed with four grandchildren: Sebastian, Kylie, Chip and Adam; she cherished the time she shared with them.
A celebration of Julie's life will be held at 2 p.m. Saturday, Jan. 14, at the Best Western Hood River Inn in the shoreline room facing the Columbia River. Bring a story or favorite memory of Julie to share!
Arrangements are under the direction of Anderson's Tribute Center, 1401 Belmont Ave., Hood River, OR 97031; 541-386-1000. Visit www.andersonstributecenter.com to leave a note of condolence for family.