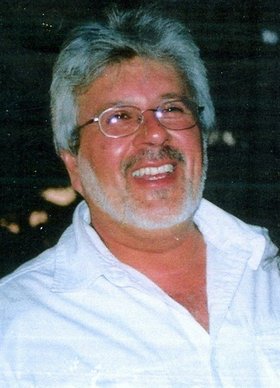 Russell James Duniphin
June 10, 1950 - December 24, 2011
Russell James Duniphin was born June 10, 1950, at 9:07 a.m. at the Hood River Hospital. He was the oldest of three sons born to Marvin Jack and Irene Duniphin. He attended Pine Grove and Mid-Valley schools and graduated from Wy'east High School in 1968.
Russell always loved sports and played basketball and Babe Ruth baseball in his high school years. He was always proud of his no-run, no-hit, no-error baseball game he pitched under the coaching of Jerry Williams. He was also active in Civil Air Patrol and Boy Scouts.
He started his motel/restaurant training in his senior year at what was then Eddie Mays Inn (now the Hood River Inn). He went on to become one of the assistant managers at the Spanish Head Inn before moving to Sacramento, Calif., to manage Colony Kitchen Restaurant.
He returned to Hood River to manage the new VIP's restaurant until it burned. He worked in Twin Falls, Idaho, for several years before moving to Moses Lake, Wash., where he was one of the top managers for the Dollar Tree chain and where he met and married his wife of nine years, Stacy Frey. He was known for being a loyal, dedicated hard worker and fair to all his employees.
Russell loved fishing and when he and his grandfather went fishing it was always questionable as to who caught the biggest fish or how big the one that got away was. He loved growing flowers as well as veggies and he and his mom always competed as to who had the prettiest flower garden or who grew the most beautiful biggest flowers.
Russell was a compassionate person and once he and his friend Don Johnson found a hurt skunk and he brought it home to be cared for. Fortunately the skunk left before it took up residence at their house.
Russell was very independent and once when he was almost 4 years old they were going to visit his grandparents and he wanted to drive his little blue pedal car instead of going with his parents in their car. They drove on down the road out of his sight and waited a few minutes; when he didn't show up they went back to get him and he was sitting in his little car crying and he said "Daddy was driving too fast."
When he came to Hood River and went back home if he didn't call after a certain length of time to let his mom know he got home OK, she'd call him and he'd tell her "I took the slow boat to China and it hasn't come to the Columbia River yet, but I'm OK." He enjoyed his visits to Hood River meeting with family and old schoolmates, especial Rocky Rice.
Russell was very protective of his two younger brothers when they were small. He was always giving a helping hand to his two sons, Jason and James. He was proud of his family and was always respectful and caring for his parents.
He was proud of his Indian heritage and being a Native American. He looked forward to retiring and his dream of going on a dinosaur dig.
Russell was very much loved and will be greatly missed by his wife, Stacy; sons Jason and James; grandson Jordon; parents Marvin Jack and Irene Duniphin; brothers Stuart and Chris and sister-in-law Shelly; uncle, Don; aunts Nokie "No No," Nita, Naveline, Ti-wa-wa (Tallulah) and Mildred; nephews Scott and Alex; nieces Miranda, Chrissy and Gaby; and numerous cousins and friends.
He lost the battle after four and a half months with a very rare form of cancer on Dec. 24, 2011, when he passed at The Washington Medical Center of Seattle, Wash.
A memorial service is planned for 11 a.m. Saturday, Jan. 14, at River of Life Assembly of God Church, 979 Tucker Road, Hood River. Memorials are encouraged to St. Jude's in hopes that a cure for all forms of cancer can be found to save other children in memory of Russell.
Arrangements are under the direction of Anderson's Tribute Center (Funerals, Receptions, Cremations), 1401 Belmont Ave., Hood River, OR 97031; 541-386-1000. Please visit www.andersonstributecenter.com to leave a note of condolence for family.