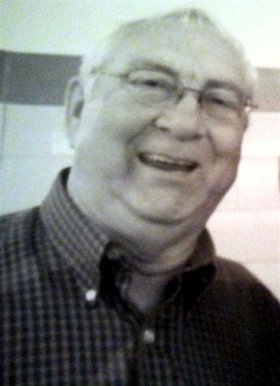 Gilbert "Gil" Lee Randall
September 4, 1945 - January 12, 2012
Gilbert Lee Randall was born Sept. 4, 1945, in Portland, Ore., to Earl S. Randall and Margery E. (Harsch) Randall. He passed away on Jan. 12, 2012, in Portland at the age of 66.
Gil was born and raised in Portland. He moved to White Salmon, Wash., in 1961 when he was 16 years old. He attended Columbia High School. After high school, he enlisted in the Navy.
On Oct. 4, 1969, he married Diana M. Fahn. They had four daughters and were married for 35 years.
Gil worked for a local lumber company for many years. He lived the last 50 years in Snowden, Wash., and the last 42 at the home he built in Snowden.
Gil was an active member of Alcoholics Anonymous for 11 years up until he passed. He was the fire commissioner for Cherry Lane Fire Department for several years.
Survivors include daughters Brenda Kerr, Wendy Cowan, Gina Thornton and Sally Randall; eight grandchildren; one great-grandchild; brothers Grant Randall, SR and Chuck Randall; sister, Camille Ruble; and son-in-law, Ken Thornton.
Gil was preceded in death by his parents, Earl S. and Margery E. (Harsch) Randall, brother Fred A. Randall, and his son-in-law Colby Cowan.
A funeral service will be held at 1 p.m. Thursday, Jan. 19, at Grace Baptist Church, 1280 W. Jewett Blvd., White Salmon, with interment to follow at the White Salmon Cemetery. Gardner Funeral Home, is handling arrangements. Remembrances may be made to Merkel Cell Carcinoma Research, www.merkelcell.org.