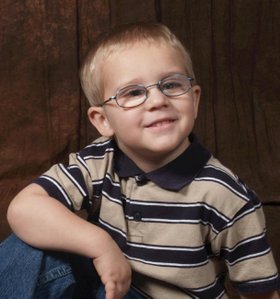 Hayden Wendell Douglas
June 17, 2008 - June 4, 2012
Hayden Wendell Douglas was born June 17, 2008, in Hood River, Ore., to Kayla Linn (Crank) and Robert James Douglas. He passed away on June 4, 2012, just shy of his 4th birthday, at Doernbecher Children's Hospital in Portland, Ore.
Hayden was a funny, sweet and sometimes ornery boy who loved motorcycles and guns. He was his dad's hunting buddy, and when they weren't hunting for real, Hayden would often go on imaginary hunts. He had a contagious laugh.
For Hayden, Tuesday was an important day. "Are you coming over on Tuesday?" or "How was your Tuesday?" he would ask.
Hayden will be missed and remembered by his parents, Robert and Kayla, of Astoria, Ore.; little brother, Bradley Douglas, of Astoria; grandparents Christine and Bo Devaul, of Appleton, Wash., Bonnie and John Trosper, of Wishram, Wash., Gary Peabody and Jackie DeRosia, of Centralia, Wash., and David Gutierrez and Leigh Stratton, of Hood River; and great-grandma and grandpa Trosper.
A celebration of Hayden's life was held Saturday, June 9, at Gardner Funeral Home in White Salmon, Wash.