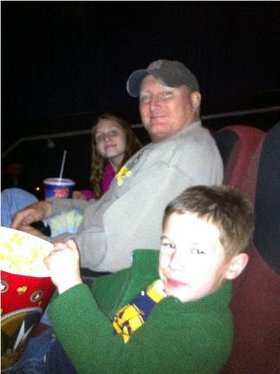 Jack "Bugs" Leroy Booth Jr.
October 28, 1964 - June 7, 2012
Jack Leroy Booth Jr., known throughout his life as Bugs, passed away in Bingen, Wash., on June 7, 2012, at the age of 47. He was born in The Dalles, Ore., on Oct. 28, 1964, to Nola Jean (Payne) and Jack Leroy Booth Sr.
Bugs grew up in Hood River and graduated from Hood River Valley High School in 1983. Through the years, he worked at the family gas station on Booth Corner, for Les Schwab and for the Oregon Department of Transportation as an engineer.
On Aug. 2, 1997, he married Nikki Reese in Hood River and the couple had two children, Mackenzie and Tanner. Bugs coached Little League for his daughter's team and enjoyed camping, four-wheeling and trips to the beach. He also raced motorcycles and snowmobiles competitively.
Bugs is survived by his wife, Nikki Booth; daughter Mackenzie, 12, and son Tanner, 6, all of Hood River; mother Nola Booth, of Prineville, Ore.; sisters Kathi Booth, of Troutdale, Ore., and Mollie Booth, of Hood River; and nephews Tony Webb, Jesse Wheeler, Zachary Cox and Elijah Cox.
He was preceded in death by his father, Jack Leroy Booth Sr., in April of 2000 and brother Rick Cox in January of 2007.
A graveside service was held on Tuesday, June 12, at Mt. View Cemetery in Hood River. Gardner Funeral Home (509-493-1323) handled arrangements.